I absolutely love going on holiday, but then again, who doesn't?
In 2013 we went to Thailand for a couple of weeks before flying out to Malaysia for a few nights. On our last day in Phuket we hired a scooter and rode very slowly around the island and up a hill to see a giant Buddha.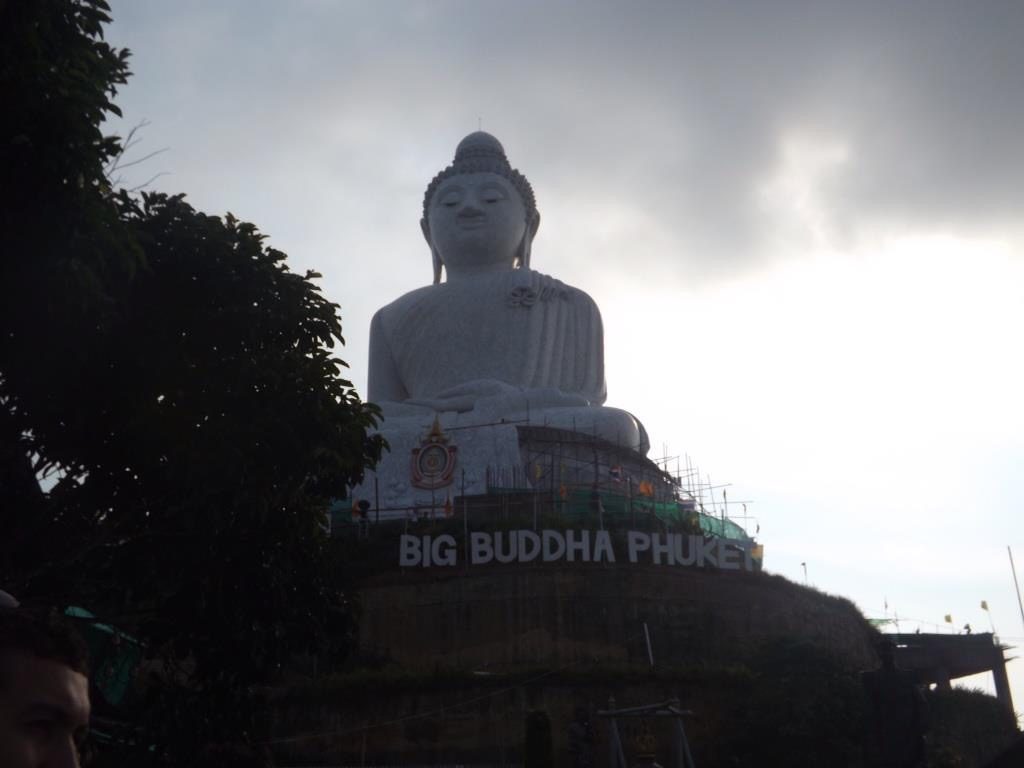 We took a late night flight to Kuala Lumpur and landed at around midnight. We were both very tired and grouchy and just wanted to get to our hotel. As we arrived at the taxi rank Neil searched his pocket for our credit card and failed to locate it. I was less than impressed. Luckily we had two other bank cards with us but they both charged to make purchases abroad so I wasn't happy at all. For now, I had a bit of currency that I'd brought from home that would pay for the taxi so I wasn't overly worried. I guessed the card had slipped out of Neil's pocket while we had been scooting around.
We got in a taxi with a really friendly driver who was so chatty and smiley and started making our way to the city. Half way there the driver pulled into a petrol station and got a few snack and drinks, we carried on our way. I was in a foul mood and spent the journey looking out of the window ignoring Neil when suddenly he nudged me and exclaimed we were heading for the central reservation. The taxi driver was asleep at the wheel!
I gave the guy a hit on the arm and shouted, 'HEY' and he acted as if nothing was wrong. After a few minutes we started sliding towards the other carriageway again. Neil reached forward and turned the radio up as loud as he could and started chatting to the driver. I'm not sure how but after another twenty minutes of driving we arrived at the hotel. It was now 3am and we were greeted by the concierge. The driver got out to help with the bags and we could barely recognise the face in front of us, his smile was gone and his eyes just screamed fatigue!
We went to check into the hotel and I was just desperate to get to bed. I entered my card in the machine to pay for the room: declined. I tried our other card. The same result. Luckily the receptionist was so sweet and said we could go to our room and sort it out in the morning. Basically, the banks were just super suspicious of us using cards we had never used abroad before at 3am in a foreign country.
We slept in til gone midday the following day and after a quick call to the bank, I paid what we owed on the room. It was SO hot in Kuala Lumpur yet overcast and rainy. The first thing we did was eat a massive KFC before investing in giant umbrellas so we could explore the city.
Not the best start to the second half of our trip, but I loved Malaysia and can't wait to return again one day. I highly recommend visiting Traders Sky Bar for fantastic views of the Petronas Twin Towers.