Before setting off for Bluestone, my mate and I were pretty clueless about what to pack for Bluestone and ended up with two cars jam packed full of stuff!
I'm sure a lot of it could have been left behind, but of course it's always a good idea to pack a few extra bits, just in case.
I hope this post will help you decide what you need for the car journey (our journey was epic) and what you need once you arrive at your gorgeous Bluestone lodge.
Bear in mind, there is a small shop in Bluestone village where you can pick up bits, and it's not horribly expensive (think local Co-op prices) and the nearest large Tesco is only fifteen minutes away by car in Haverfordwest.
What You Need for the Car Journey to Bluestone
Before you set off, make sure you pop to your local petrol station and check your tyre pressure and fill up your tank. Once you get to Wales, the price of petrol shoots up drastically as petrol stations are few and far between. The difference in diesel from where I filled up in Liverpool and where I topped up in South Wales, just off the A40 was 8p a litre. Luckily, I only needed a small top up to get us back.
For the trip, your going to need lots of snacks and lots of drinks. Don't rely on stopping off because stopping off points can be few and far between if you're coming from the North West through mid Wales. Everytime we did find a suitable place to stop, either one of the children was fast asleep or there was no where to park due to sheer volume of traffic! We often had to stop in lay-bys to stretch our legs and there were no amenities available for food and drink.
Also consider taking a tablet if you're travelling with young children. On the way there (five hours) Dexter didn't touch the phone at all, but on the way back (eight hours), he was tired after a long week and spent the majority of the journey watching Netflix. If you hate the idea of that much screen time then pack lots of books, colouring books, crayons, a special car seat tray, toys, cards, whatever you can to keep those kiddies as busy as possible.
Related Post: The Best Apps to Download Before Travelling With a Toddler
If you're travelling with a baby you'll need to prepare a flask/formula/bottles if you bottle feed and have a changing bag to hand with nappies, wipes, nappy bags and muslins. I also ensured I had plenty of dummies in reach for both baby and toddler and cosy blankets in case they got cold or needed comfort.
What you Need Pack for your Bluestone Lodge
Luckily, the lodges come pretty much equipped with everything you might need, but it's worth taking a few things extra as a precaution:
Washing up tablets
You are provided with two tablets, which may be enough for a four night stay, for us it certainly was. You are also given washing up liquid too if you prefer to wash pots the old fashioned way. If you like to pop the dishwasher on everyday though, take a couple of extra tablets.
Ready meals
Bluestone can get pretty exhausting when you're chasing after toddlers up hills and down ravines, so for me ready meals are a must. We chose not to eat out because our kids can be fussy, and I decided not to cook because I was on holiday and wanted to be lazy! There's also a good choice of ready meals in Newton Stores located in the village.
Related Post: A Week Away in Bluestone | AD
Wine
Since becoming a Mum of two, I have morphed into a wine o' clock type Mum, as soon as the kids are down, out comes the wine…especially if I'm on holiday. Bring enough wine for the week, it goes down like a dream after a hard day's slog in the Blue Lagoon or after traipsing up to the car park to go on an adventure to Tenby. Trust me.
Snacks
All toddlers need snacks during the day and us adults needed them at night to soak up the aforementioned wine. Crisps, chocolate, peanuts…whatever takes your fancy. I'm sort of realising now why I didn't lose weight during my trip despite doing more exercise than I'd done all year…
Freezer bags
I wish I'd brought a stash of these to pack snacks in for when we were out and about. Perfect for sliced grapes, carrot batons etc.
Big bottles of water
I like to have a big bottle of water by my bed and you certainly work up a thirst with all that walking (and wine!). Newton Stores only sell small bottles so I wish I'd brought a couple of big bottles of Evian to keep me going.
Wellies
When we were at Bluestone, the weather was fantastic, but wellies still came in handy because it can get a little muddy in parts, so I highly recommend the whole family brings their wellies.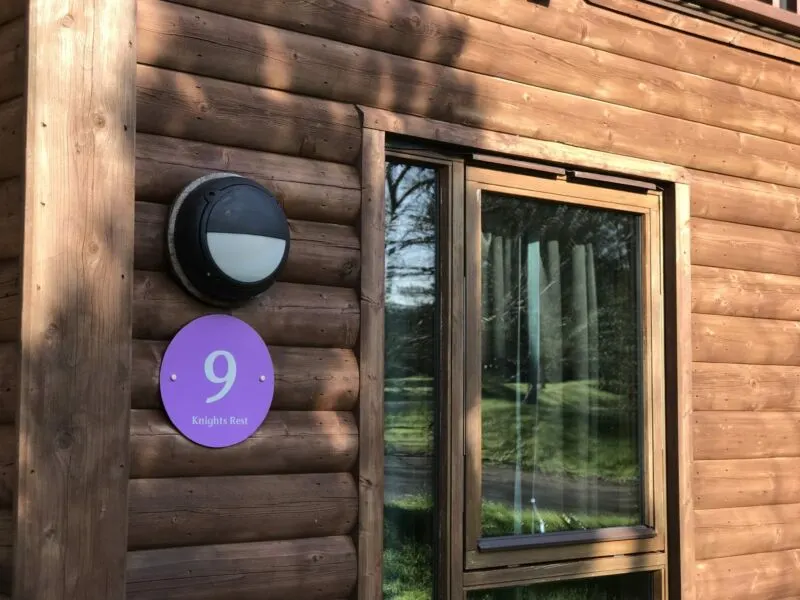 Buggy board
This was a godsend because as much as Dexter loves walking, he got tired because there was so much walking involved. I loved that I could just ask him to pop on the buggy board and scoot us all off back home to the lodge.
Toilet roll
The lodge comes equipped with a few rolls, but if you are coming with your husband (we all know how long they like to spend hiding on the toilet) then perhaps bring a few more!
Phone / iPad chargers
The signal isn't great in Bluestone but you're gonna wanna make sure those phones and iPads are charged up ready for the drive home!
Fitbit
Have I mentioned already how much walking is involved at Bluestone?! If you've got a Fitbit, bring it! Then you can show off to all your friends about how many steps you did during your holiday!
DVDs
There is a DVD player at the lodge, so if you've got DVDs that the kids love, bring 'em because unless you have premium WiFi, you're not going to be able to stream Netflix or Now TV.
Shampoo/shower gel
Goes without saying really? This stuff isn't provided in the lodge like it is in some hotels, so bring your own.
Beach towels / swimwear
If you plan on visiting the Blue Lagoon you'll need to bring your own towels and swimming costumes so don't forget these!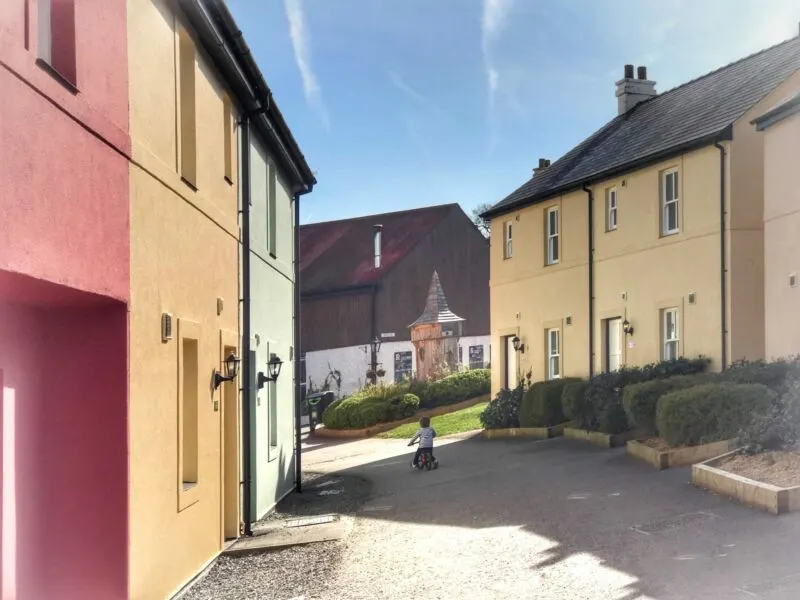 What you Can Leave Behind
Bluestone provides so much, especially in the form of bulky items that mean you have got more space in your car for wine…I mean, toys for the little ones…
Travel cot
Travel cots are provided as standard, although I brought our Chicco Next to Me which was a pain as I couldn't see out of my back window on the way there.
Bin bags
The lodge has several different bins for recyclables and non recyclable waste and plenty of bin bags too.
Bottle opener
You will find a bottle opener located in the cutlery drawer, so one more thing you can leave at home.
Pots/pans/plates/cutlery
Your lodge's kitchen has everything you could possibly need including cutlery suitable for toddlers.
Duvets and bedsheets
Apart from cot bedding, you don't need anything else. I brought Dexter's duvet and pillow, god knows why as he was always a bit chilly and wanted to wrap up in the 'big duvet'
Bath towels
You are provided with plenty of bath towels in the lodge, but bear in mind there is no maid service, so it's a good idea to dry them on the towel rail each day.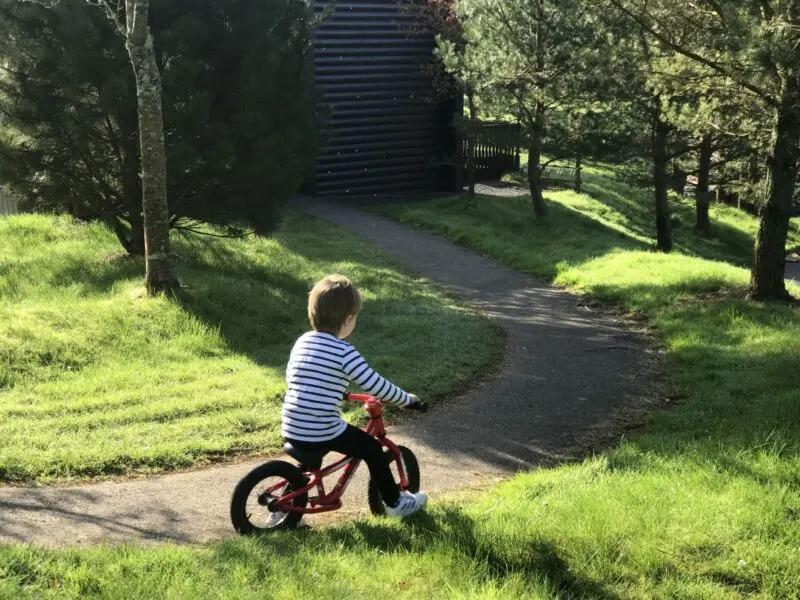 Highchair
Another bulky item you can leave at home- hurrah! The lodge comes with an Ikea Antilop Highchair perfect for weaning babies.
Baby gates
The lodge also provides two baby gates, one at the bottom and one at the top of the stairs.
Swim nappies
Swim nappies are available at Blue Lagoon as part of the price of the ticket (included in your Bluestone fee) so don't bother bringing them!
I think this just about covers everything that you need to pack for Bluestone, but if I've missed anything out, do let me know so I can update the post accordingly.
Thank you to Nicola for the use of some images in this post.
This post was written after a stay in Bluestone in March 2019 and was accurate at the time of writing.