Brighton, one of the most picturesque towns on the south coast has got so much to offer families who choose to visit.
Just like Blackpool in the north, Brighton became a popular seaside resort after the introduction of the railways in the 1800s which made it an easy day tripper destination from London and a place where you could take a break from the smog and pollution of the big city.
Today it's most popularly known as the unofficial gay capital of the U.K. and has lots of quirky things to do, a large cultural and music scene and is the most popular seaside destination from those visiting from overseas. This is my guide to a wonderful weekend in Brighton with the kids.
The Accommodation
From flats overlooking the sea, to cottages nestled in the beautiful Sussex countryside, there's an option for everyone, whether you want to bring your pets or leave them at home. If you're really on a budget, the Brighton YHA can sleep a family of four for £45 a night and is located right next to the seafront and all the shops Brighton has to offer!
The Sights
Brighton has so much to offer little ones. For those who are into animals, why not try the Sea Life Centre, the world's oldest operating aquarium built in arches under the seafront. Under threes go free and online tickets are much cheaper than walk up prices, so make sure you book in advance.
Another world first is the British Airways i360 tower which dominates Brighton's seafront. It's the world's tallest observation tower and world's first vertical cable car. Under fours travel free and like the Sea Life Centre adult tickets are cheaper if booked online in advance. The views of Brighton, South Downs and the English Channel are breathtaking and kids will love the thrill of being so high up in the sky.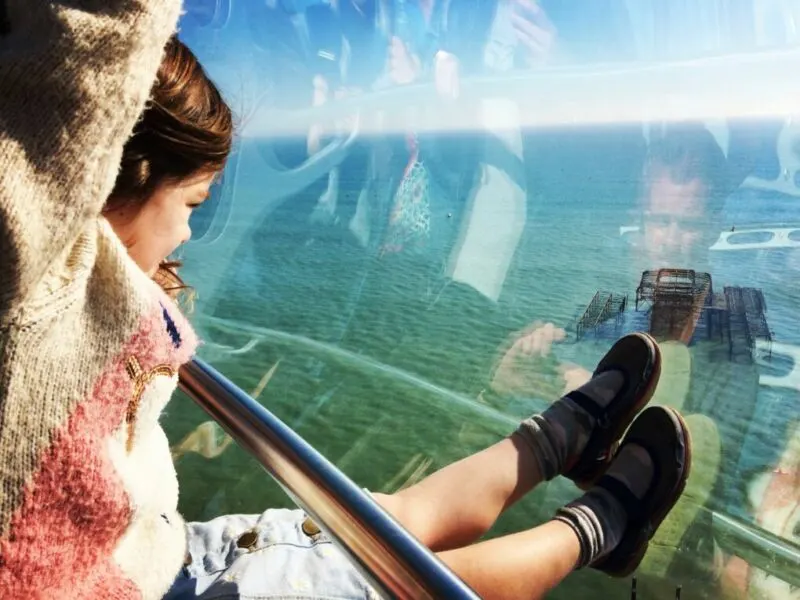 Photo Credit: Juggling on Rollerskates
The Brighton Palace Pier is another dominating presence on the seafront and has plenty to offer for younger and older kids alike. You can buy an all day wristband so you can take advantage of all the rides on the pier and there's teacups and saucers for the little ones and more serious loop de loop roller coasters for the older ones. Inside the Fun Dome is a huge soft play which is only £2.50 for those under 0.9cm: a great way to kill a few hours if the weather turns a bit sour.
The Brighton Toy and Model Museum is another great indoor activity for when the weather isn't on your side. Nestled in the arches under the train station, the museum houses over ten thousand toys and model, all very exciting for little eyes.
We also love the Volks Railway which is the world's oldest operating electric railway and runs along Brighton's seafront for just over a mile. Dexter's obsession with trains means we could kill at least two hours riding the rail up and down taking in the breathtaking views.
The Food
Brighton has ALL the food you could ever want, whether that's Indian, Italian, Vietnamese, vegetarian, vegan or just your big standard British pub grub; there is something for everyone. When it comes to eating out with kids, it can be a scary process: will there be high chairs, where offers a decent kids menu, who is going to put up with the noise and mess? Luckily, Brighton is super kid friendly and these are our favourite restaurants.
For Indian try Curry Leaf Cafe where you can pick up a kids three course meal for £7.
Pho Cafe is pram friendly and has a great choice of noodles and veggies perfect for hungry kids who love Vietnamese.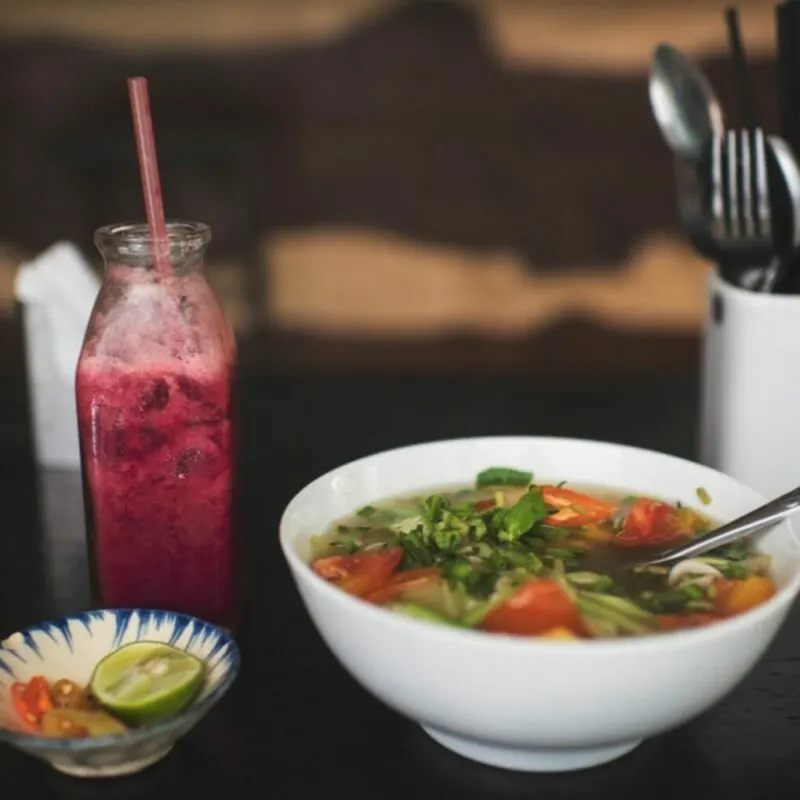 The best Italian is Fatto a Mano on London Road where every kid gets a free pasta or pizza with every adult portion purchased.
For veggies, Terre a Terre has an extensive kids menu with meals costing between £2 and £4 along with free Hipp Organic baby food if you're a traditional weaner.
Alongside all these and more independent restaurants and cafes, there's your usual chain fayre like Nando's and Prezzo which always cater well for children and usually have great offers if you look online in advance.

Thank you to Edinburgh Life With Kids, Juggling On Rollerskates and Attachment Mummy for sharing your favourite restaurants, accommodation and sights in Brighton.