My Pepper Pasta Sauce recipe was such a success, that I thought it would be good to try some other pasta sauces. I had some green beans tucked away in the fridge, so decided to use them to try a green bean pesto.
Dex loves green beans. Over Christmas he ate them on both Christmas Day and Boxing Day. They are so easy to pick up and shove in his mouth and the bright green attracts his attention. Green beans are also known as French beans, string beans or snap beans and are jam packed full of Vitamin C, iron and magnesium.
I started to make the green bean pesto by gently frying the green beans in a little olive oil. For me, it's preferable to cook them this way so that they don't lose any of the nutrients and they remain a vivid green colour.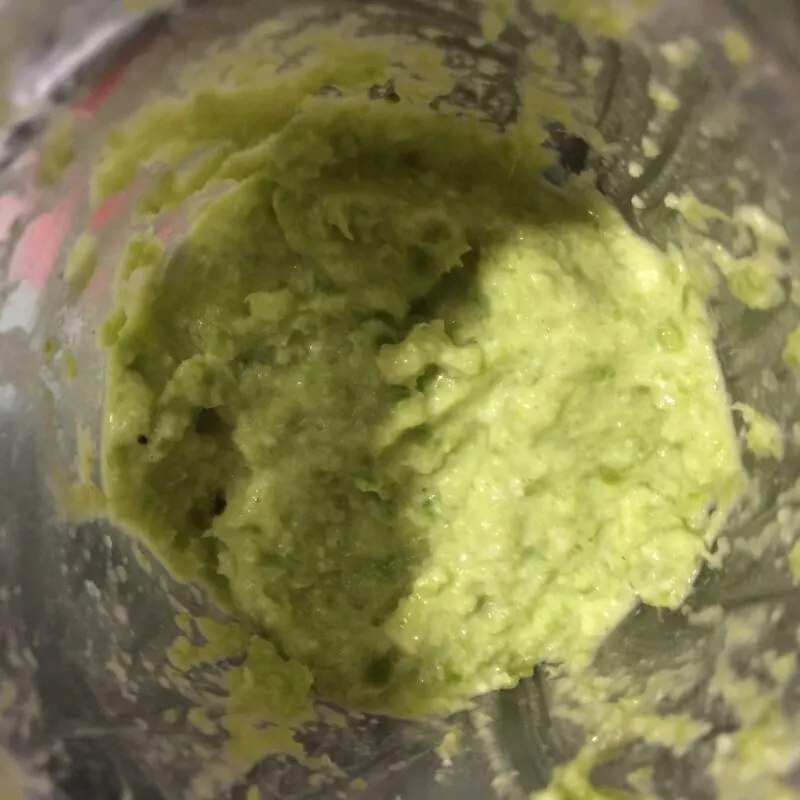 After frying them for a few minutes, I put them in the blender along with a dash of olive oil, a handful of pine nuts, lemon juice and a few shavings of parmesan. I blitzed the mixture until it formed a thick paste. You may find you need to add more olive oil if the consistency isn't right.
I had some tortellini stored away in the freezer, so I boiled six pieces. I only used about a tablespoon of the sauce and kept the rest in the fridge for another day. This sauce can also be frozen as well if you like.
Alongside the tortellini and green bean pesto, I also offered a few green beans and some sweet potato. Dexter devoured the lot. The tortellini is incredibly easy to pick up and put in his mouth and soft enough to gum and swallow. He adored the green bean pesto and I can't wait to pair it with some pasta tomorrow.
Let me know of you try this recipe. It certainly is an easy way to get some veg down a fussy toddler.