This year I am joining in with What the Redhead Said's project Living Arrows which is all about celebrating childhood.
"You are the bows from which your children as living arrows are sent forth"
-Kahlil Gibran
Each week I will be posting a picture of Dexter showing what we have been up to or something new he has learnt.
This week saw Dexter's first time on a beach. We live around five miles away from the nearest beach which is in Crosby but we'd never taken him before which is probably a bit strange! Anyway, it was a lovely sunny day on Saturday so we drove over and took a little picnic with us. We lay down a union jack fleece blanket and yet Dexter still managed to eat more sand than he did peanut butter and banana sandwiches. He loved rolling his hands in the sand and letting the grains slip between his fingers. In this photo we are having a cuddle inbetween exploration of the surrounding area. I am wearing a thick coat with my hood up because I am always freezing until it is at least 20 degrees Celsius outside! After the beach, we went for a little drive to a small village called Hightown, where we hope to move later in the year.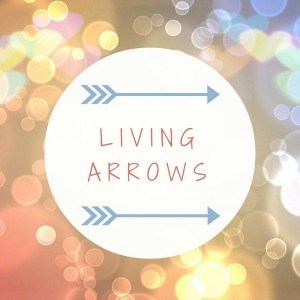 If you want to take part in Living Arrows, check out the linky here.
Check out previous weeks' installments here.