This year I am joining in with What the Redhead Said's project Living Arrows which is all about celebrating childhood.
"You are the bows from which your children as living arrows are sent forth"
-Kahlil Gibran
Each week I will be posting a picture of Dexter showing what we have been up to or something new he has learnt.
I feel like I've hardly seen Dex this week in between is long naps/sleeps when I've been at home and all the hours I've racked up in work. We spent the weekend playing with Duplo, doing crafts and reading books to make up for it. I've noticed this week he has been standing unsupported a little bit and he's taken a couple of steps unsupported between my husband and I. We are not forcing the issue but it looks like he may start walking in the not too distant future!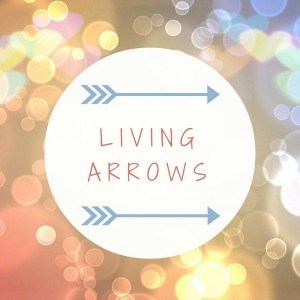 If you want to take part in Living Arrows, check out the linky here.
Check out previous weeks' installments here.