This year I am joining in with What the Redhead Said's project Living Arrows which is all about celebrating childhood.
"You are the bows from which your children as living arrows are sent forth"
-Kahlil Gibran
Each week I will be posting a picture of Dexter showing what we have been up to or something new he has learnt.
Wow, how are we on week four already? Time is certainly flying by. This week we enjoyed some messy play with some spaghetti and Kala Chana beans. I started by placing the cooked food in a laundry tub but then quickly realised Dex is FAR too tall to squeeze into one of those tubs. Instead, I placed a plastic table cloth on the floor and poured the spaghetti and beans all over it. Dex was certainly in his element. He ate ALOT of the spaghetti (pretty sure this contributed to him being constipated for a day or so after this) and squished the beans with his fingers. It was a lot of fun and we had a nice cuddly bath together afterwards to clean up.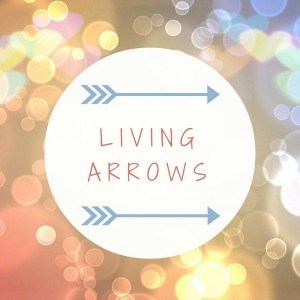 If you want to take part in Living Arrows, check out the linky here.
Check out previous weeks' installments here.