Expecting a baby is a truly exciting time in a parent's life, but it can also be overwhelming. There are lots of important things to consider, such as announcing the pregnancy to friends and family and working out when to start buying baby stuff. Although there is no "right time" to start buying baby stuff, most parents choose to wait until after the 12 week dating scan. This gives parents-to-be the opportunity to see their baby during an ultrasound scan and receive reassurance from the sonographer that the baby is healthy and happy.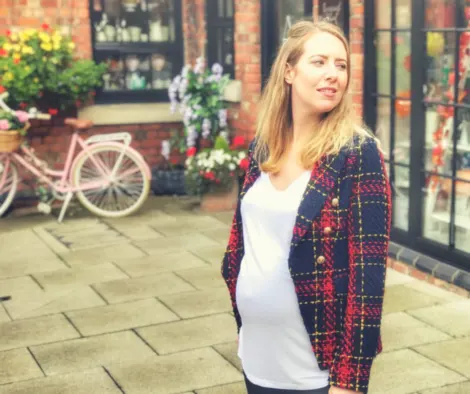 What are some common items you can expect as gifts
After this appointment, it can be tempting to jump the gun and rush to the nearest store in order to pick out some cute outfits and accessories. With so much on the market, it can be difficult to decide not only when to start buying baby stuff, but also which items should take priority.
Thankfully for many new parents, it is more than likely that friends, family, and loved ones will want to celebrate your new arrival alongside you. As well as excited well wishes, some may be eager to purchase items from your shopping list as gifts for you and baby.
If you've thought about when to start buying baby stuff and have come to the conclusion that it's the right time, consider putting aside a few items from your list that family and friends can purchase for you. Having a list of items together that others can help you with saves you some time and money, as well as allowing those close to you to feel like they're part of the process.
Not everyone will stick to only buying items that you've put together in a wishlist; they may decide they want to buy you something different. Whatever the circumstances, here are some of the most common baby items you can expect as gifts:
Baby Clothes
Various Toys
Nappies & Toiletries
Baby Blankets
Keepsakes
Family and friends will want to know when to start buying baby stuff for you and your child as soon as possible, so let's take a look at some of the most common gifts.
Baby Clothes
Baby clothes are probably the most common gift that you can expect to receive as they are popular items that are stocked in most supermarkets and highstreet stores. You can expect to receive a variety of clothing items such as long and short sleeved baby grows, tops, trousers, and even little shoes and socks. Be aware that some babies are already too big for 'newborn' sized clothing when they're born, so it's a good idea to ask for some clothing in the next size up, just in case.
Various Toys
There are all manner of toys available on the market these days, so once you've decided that it's time to start shopping for baby stuff, you can expect various types of toys to be gifted to you and baby. Toy gifts are likely to range from cuddly plush toys to developmental toys such as activity gyms and playmats. Again, toys are a really common gift choice for new parents as they're readily available in most supermarkets, as well as online.
Nappies and Toiletries
If there's one thing new parents need, it's nappies! Once your friends and family know when to start buying baby stuff, you can expect plenty of nappies to arrive on your doorstep as gifts, as well as baby safe toiletries for bath time. You can never have too many nappies within the first few months of your baby's life as newborns can go through around 10 – 12 nappies per day.
Baby Blankets
Baby blankets are a lovely gift to receive because they're extremely versatile. It's nice to have a baby blanket on hand for when you're playing on the floor or having a cuddle on the sofa. Baby blankets are especially handy for moments when you and baby are feeling sleepy and want something soft and comforting to hold.
Keepsakes
When you think about when to start buying baby stuff, there's usually one thing that you miss off your list: keepsakes. Thankfully, your loved ones are likely to save the day and purchase plenty of keepsake gifts to help you remember and cherish all of your baby's milestone moments. Popular keepsake gifts for new parents include items such as photo frames, milestone cards, personalised items, and keepsake boxes.
Is it bad luck to buy baby stuff too early?
Whilst considering when to start buying baby stuff, many new parents believe it to be bad luck to begin shopping before the 12 week mark. The taboo of purchasing baby stuff before 12 weeks spans across many cultures and is connected to the fear of child loss. The first 12 weeks of a baby's life is when infant loss rates are highest, therefore many expecting parents choose to wait until after the 12 week scan to start shopping.
What should you not bother buying?
Every family is different, therefore a specific item that some parents may find invaluable, may end up being left completely untouched by others. Only by trial and error will new parents find out what works best for them. However, with that being said, here are some of the common baby items that most parents can agree on as being unnecessary:
Expensive baby bedding sets
Baby wipe warmer
Baby food processor
An expensive nappy bin
When Should You Start Buying Baby Stuff?
When it comes to deciding when to start buying baby stuff, most parents agree that you should wait until your baby has reached the 12th week of development. This is mainly to ensure that parents do not need to suffer through the trauma of returning items to stores should they endure a miscarriage during the first few months.
Family and friends will want to know when to start buying baby stuff for you and your child, so be sure to let them know when you're happy to start receiving gifts. Consider creating a baby wishlist for all those things that you and baby will need within the first couple of months together.