This year I am joining in with What the Redhead Said's project Living Arrows which is all about celebrating childhood.
"You are the bows from which your children as living arrows are sent forth"
-Kahlil Gibran
Each week I will be posting a picture of Dexter showing what we have been up to or something new he has learnt.
It's been a lovely week for Dexter and my husband who has had the week off work. This half term holiday is the first time Neil has been off with me in work. Saturday afternoon, my husband had a bike race, so Dexter and I took the opportunity to go for a ride on his trike in the sunshine. We walked along Princes Dock catching the rays and watching the foreign motorcyclists speed past on their way to the Isle of Man ferry. This week I've noticed Dexter's speech becoming more pronounced. He is reaching out towards things and attempting to name them. He is babbling to himself and to me and is absorbing so much of the world around him. He much prefers being on his trike to being in his pram because he can reach out to so many more things while having a 360 degree view of the world around him.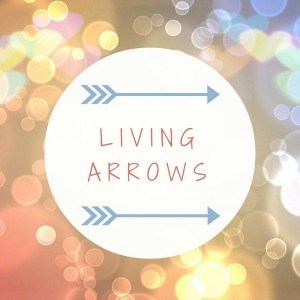 If you want to take part in Living Arrows, check out the linky here.
Check out previous weeks' installments here.