This year I am joining in with What the Redhead Said's project Living Arrows which is all about celebrating childhood.
"You are the bows from which your children as living arrows are sent forth"
-Kahlil Gibran
Each week I will be posting a picture of Dexter showing what we have been up to or something new he has learnt.
This week Debhas learnt how to turn on the tap! However, most of the time he reaches for it then turns to me and whines until I do it for him (something that is normal during Leap 9 apparently!) He also knows to pass me the remote if he inadvertently switches the channel or turns the TV off and constantly picks up my phone, holds it to his ear and says, 'Hawooo' with rising intonation at the end- super, super cute!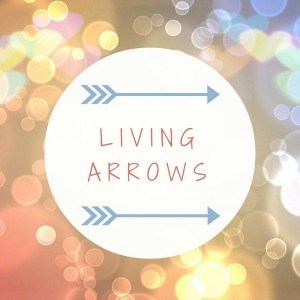 If you want to take part in Living Arrows, check out the linky here.
Check out previous weeks' installments here.