This year I am joining in with What the Redhead Said's project Living Arrows which is all about celebrating childhood.
"You are the bows from which your children as living arrows are sent forth"
-Kahlil Gibran
Each week I will be posting a picture of Dexter showing what we have been up to or something new he has learnt.
It has been a very quiet week for us this week, we haven't been out much at all. However, it has been nice to stay in and let Dexter practise his new skill of crawling which he learnt last week. This week's photo shows him practising standing. I always like to spend a few minutes a day practising a new skill; in the past we've done tummy time, sitting, crawling and now it's time for standing. I am using the beautiful wooden walker he was given for Christmas by his Uncle Billy. Dexter is able to stand for a few seconds, supported by the handle. In the coming months I hope he will use this gift to take his first steps. After we have done a few minutes of standing practise, I build a tower with the coloured alphabet blocks and let Dexter knock it down. Hours of fun!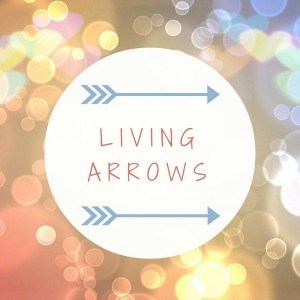 If you want to take part in Living Arrows, check out the linky here.
Check out previous weeks installments here.