This year I am joining in with What the Redhead Said's project Living Arrows which is all about celebrating childhood.
"You are the bows from which your children as living arrows are sent forth"
-Kahlil Gibran
Each week I will be posting a picture of Dexter showing what we have been up to or something new he has learnt.
I took Dexter to the beach this weekend. The tide was out and there was mile upon mile of dry fluffy sand to explore. Next to the promenade was a patch of wet sand left behind from when it was high tide and of course I couldn't stop Dex from toddling off to explore it. No matter how many times I dragged him back to our blanket and picnic, he ran back to this area. In the end I left him to it which resulted in a very wet, sandy, but unbelievably happy baby. I had to strip him completely and change his nappy before we could go home and I also ended up covered in mucky wet sand!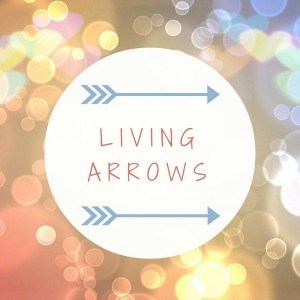 If you want to take part in Living Arrows, check out the linky here.
Check out previous weeks' installments here.