This year I am joining in with What the Redhead Said's project Living Arrows which is all about celebrating childhood.
"You are the bows from which your children as living arrows are sent forth"
-Kahlil Gibran
Each week I will be posting a picture of Dexter showing what we have been up to or something new he has learnt.
Is there really only 10 weeks left until the end of the year? This week Dexter went pumpkin picking in Windmill Animal Farm just outside of Ormskirk. He was really tired and refused to walk, but had so much fun being carted around in the wheelbarrow. He was obsessed with the pumpkin stalks and enjoyed poking them over and over. This week he has also started pointing at his nose if you ask him where it is, which is super cute! He has also started spinning around making himself dizzy, before falling down giggling!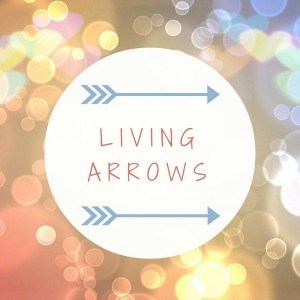 If you want to take part in Living Arrows, check out the linky here.
Check out previous weeks' installments here.