This year I am joining in with What the Redhead Said's project Living Arrows which is all about celebrating childhood.
"You are the bows from which your children as living arrows are sent forth"
-Kahlil Gibran
Each week I will be posting a picture of Dexter showing what we have been up to or something new he has learnt.
We've had a really rough week this week with my Dad being in hospital and as a result I didn't take one photo of Dex. Luckily he has spent a lot of time with his Grandma this week while I've been in and out of the hospital and this is a photo she sent me of Dex on Halloween. I had a couple of outfits ready for Halloween for him but unfortunately I just didn't have time to get the photos.
You will notice I'll be a lot quieter on the blog for the next few weeks while I support my Dad in his recovery so I hope you all understand.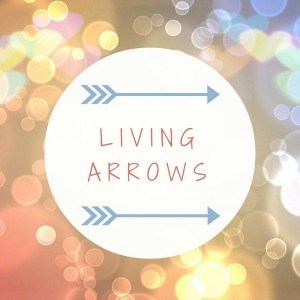 If you want to take part in Living Arrows, check out the linky here.
Check out previous weeks' installments here.