This year I am joining in with What the Redhead Said's project Living Arrows which is all about celebrating childhood.
"You are the bows from which your children as living arrows are sent forth"
-Kahlil Gibran
Each week I will be posting a picture of Dexter showing what we have been up to or something new he has learnt.
Have you noticed the nights getting lighter where you are? I normally don't notice a change until the end of February when it is light when I leave work, but as I am at home on maternity leave at the moment, I have begun to notice it considerably earlier. It's lovely that this means Daddy and Dex get a few extra precious minutes together in the daylight, so this week they went out on our balcony together to feed the seagulls.
Dexter adored watching Daddy throw the bits of bread off the balcony's edge. The seagulls fly along side our balcony and try to grab them before they hit the water. It resulted in a really infectious giggle from Dexter. You can see a video clip of it on my Instagram here.
We are so lucky to live alongside such a beautiful waterfront. The view of the sun setting is truly spectacular.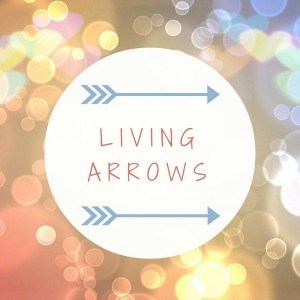 If you want to take part in Living Arrows, check out the linky here.
Check out previous weeks' installments here.