It's 2020 and with a new year has come the return to work at a new job and renewed plans to update our home, now I'm no longer on maternity leave.
Progress has been slow since we moved into our dream home in 2018, but now that I am back to work, I am determined to get the house boxed off by the end of 2020.
So far, we have completed Dexter's toddler room and Felix's nursery and we most recently had our lounge redecorated.
The lounge
We chose the beautiful Rocky Mountain Mist from Valspar's range of greys for our lounge and it looks gorgeous against the crisp white of the skirtings and fireplace. We are keeping our teal sofas from Sofology, but will be replacing the rest of the furniture in the lounge.
We have picked a TV stand and mirror from the Cotswold Company, a floor lamp from Iconic Lights, then all that is left to purchase is a couple of side tables or perhaps a bookcase.
Finally, we are planning on pulling up the laminate flooring and placing a soft carpet to make the room more homely.
Hall, stairs and landing
Although this area of the house isn't a priority for us at the moment, it will need a lick of paint eventually, plus a replacement stair bannister will be in order. There's plenty of staircase manufacturers who we can contact to sort this, as it's not something I'd like us to attempt ourselves! Finally, we will need a new carpet throughout this area of the house, our current one is horrible.
Master bedroom
Our bedroom is in need of the most work and we are finally starting to make a move on it by having our decorator visit us last week to give us a quote and get us booked in. We are now in the middle of researching a new bed and are even considering getting one as big as Emporer sized, plus we want new white pieces of furniture, replacing our old black stuff we bought in IKEA years ago. We also need to sort curtains, light fittings (wall lamps, plus ceiling lights), prints, a carpet and a new TV.
Dining room
The furniture is all but sorted for the dining room – we recently got a table and chair set from IKEA which we love. The room needs a lick of paint, new curtains and perhaps a sideboard to fill it up, as it's quite a large room with a lot of space. We already have a light fixture sorted for this room, but we could do with deciding on some prints and making a decision on whether or not to keep the laminate flooring.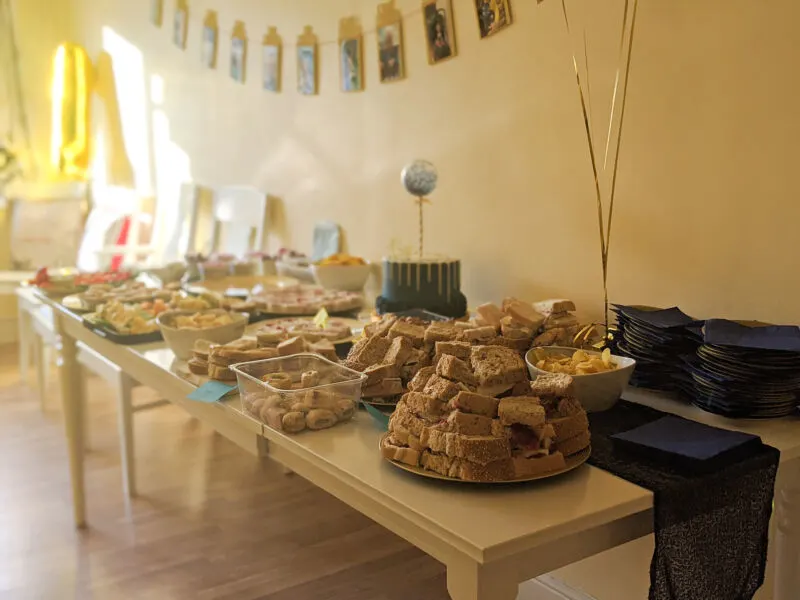 So, overall we have plenty to keep us busy in 2020 and I am so looking forward to making this house more of a home for our family.