This year I am joining in with What the Redhead Said's project Living Arrows which is all about celebrating childhood.
"You are the bows from which your children as living arrows are sent forth"
-Kahlil Gibran
Each week I will be posting a picture of Dexter showing what we have been up to or something new he has learnt.
A rare picture of Dexter and I. We spent bank holiday Monday on Morecambe beach, enjoying each other's company and the sunshine. It was back to work for me last week which was a bit of a shock to the system.
This week Dexter has started standing up in his highchair. It's funny that he won't stand on the floor but has no fear at getting up several feet from the floor. My plan of getting a few jobs done in the morning while he ate breakfast have been scuppered! We are on the lookout for a new harness to strap him in; we cut the old ones out because they were so filthy and we couldn't free them to wash them!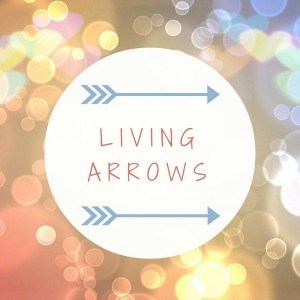 If you want to take part in Living Arrows, check out the linky here.
Check out previous weeks' installments here.