This year I am joining in with What the Redhead Said's project Living Arrows which is all about celebrating childhood.
"You are the bows from which your children as living arrows are sent forth"
-Kahlil Gibran
Each week I will be posting a picture of Dexter showing what we have been up to or something new he has learnt.
What an awful start we had to the week. Last week I posted about how we ended up in a Alder Hey on Saturday after Dexter falling in the bath and cutting open his lip. On Monday we had an appointment to see a plastic surgeon and it was decided Dex needed a small operation to stitch up his lip to stop there being a permement jagged scar. He was put to sleep and the procedure was done by a lovely consultant who did an amazing job, we were able to take him home a short while later.
He spent the next couple of days recovering at home with me; he was tired, grumpy and dehydrated but looking at him now, you can barely tell all of this happened less than a week ago. He is now back on solid foods (we had to give purees for a few days) and is as happy as Larry. We are returning to Alder Hey on Tuesday for a follow up appointment. Here's to a better week next week!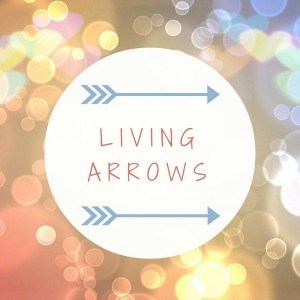 If you want to take part in Living Arrows, check out the linky here.
Check out previous weeks' installments here.