My absolute favourite book when I was a child was an A5 paperback storybook about Christmas that featured lots of different members of my family and me as the star, searching to find Father Christmas. I thought it was incredible that someone had written a book about little old me! Of course, being a tiny child, I had no concept of the fact that my Mum had simply purchased a personalised book. When Penwizard got in contact and asked if I'd like to review one of their personalised books, while offering a Penwizard discount for my readers, I jumped at the chance. I want Dex to feel as special as I did as a child and to be amazed by a book that features him as the star.
Penwizard are a small company with a real passion for getting kids reading with a smile on their face. They don't just use your child's name to personalise the book, they also use illustrations, creating a book which engages and excites small minds. Something which is very important to me. I want Dex to love reading as much as I do and a personalised book is a fantastic way to attract him to the joys of books.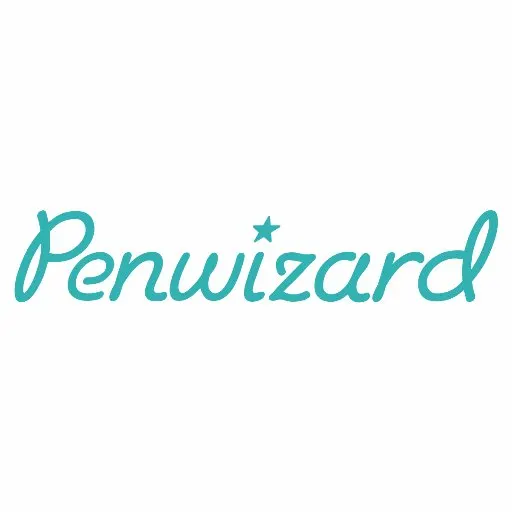 Penwizard have a wide rage of books available to order on their site using children's favourite TV characters such as Peppa Pig, Ben and Holly and In The Night Garden. We were sent Peppa and George's Big Adventure to Find Dexter which is a personalised book that helps little ones learn their own name in a fun and simulating manner.
What Did We Think?
We absolutely loved the Penwizard website and loved how easy it was to order the book. The book arrived a couple of days later by Royal Mail and was sent as a large letter so could easily be posted through the letterbox saving a trip to the sorting office.
The book itself is absolutely gorgeous. It is brightly coloured and stimulating and the pages are made using high quality paper. The story itself is captivating and the illustrations are drawn beautifully. I loved how the little illustration of Dexter turned out and love that I can point it out to him and say, that's you!
This particular book retails for £17.49 for a large softback or £22.49 for a large hardback. Until July 26th my dear readers can get 20% off the whole range of books using code DEX20 on checkout. What's more, I even have the opportunity to win your own copy of the book by entering into the competition below. Best of luck to you! I know you will love the book as much as we do.