This year I am joining in with What the Redhead Said's project Living Arrows which is all about celebrating childhood.
"You are the bows from which your children as living arrows are sent forth"
-Kahlil Gibran
Each week I will be posting a picture of Dexter showing what we have been up to or something new he has learnt.
This week is all about Dexter's first time in his new carseat. Dexter is on the 99th percentile for length and 93rd percentile for weight, so it comes as no surprise that he has outgrown his Group 0 carseat. I spent a long time deliberating over which carseat to buy and we went with the beautiful Cosatto Hubbub. I can't believe how grown up he looks in it.
Our first outing in it was over to the Derbyshire Dales for a night's stay in Chesterfield. We visited a few local towns in the area including Bakewell and Matlock Baths and spent an hour or so with a dear friend and her son in Chester's Den located in Chesterfield Football Stadium. It was lovely to spend two days as a family exploring the area and hope to return in the summer when the weather is a bit nicer.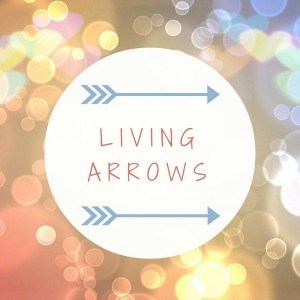 If you want to take part in Living Arrows, check out the linky here.
Check out previous weeks' installments here.