I'm not quite sure how it works, but when you decide to have a second child, even though you sort of remember that you had to deal with sleepless nights and the constant worry of why baby won't sleep anywhere but on you, you don't really remember exactly what it was like. Felix arrived into the world four weeks ago and once again I feel like I've been hit by a bus and a full night's sleep is a distant, wonderful memory.
For the first couple of weeks he wouldn't sleep anywhere but on me or on my husband. We started working in shifts, my husband watching a movie until 2am with the baby on him, then me taking over until morning, trying endlessly to put babe in his Moses basket or Chicco next to me, but failing miserably.
The advice on the Mummy groups was clear: he was deep in fourth trimester territory and needed to be close to me or to at least feel like he was. Lots of Mummies recommended swaddling but I'd never swaddled in my life and was actually kind of scared of it. What if I damaged the baby's hips by swaddling too tightly? What if he overheated? What if I didn't do it tightly enough and he kicked the blanket over his face? Trust me, even as a second time Mum, you worry about everything. And here was me thinking it would be easier this time around.
Luckily, we had been gifted a beautiful ergoPouch Cocoon Swaddle for the purposes of this review and after nearly two weeks of getting some seriously broken sleep, we cracked it out to give it a go.
Who are ergoPouch?
ergoPouch are an Australian owner company who make sleep sacks, swaddles and sleep suits which don't just look good, but are also practical too. Each item is made from skin friendly, natural fibres including organic cotton, merino and bamboo, all of which help with the cosy, breathable feeling they provide.
Founded in 2008 by a sleep deprived Mum, ergoPouch has grown into a market leading and award winning brand, sold the whole world over!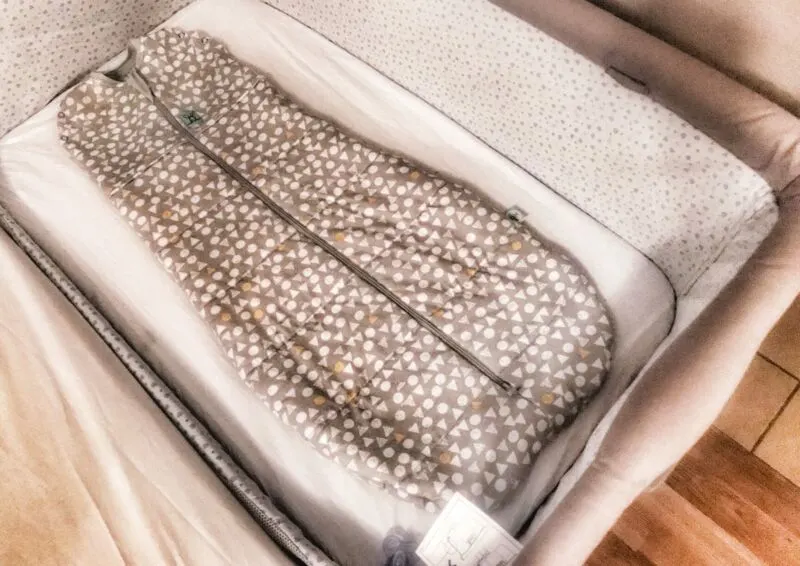 What is the Cocoon Swaddle?
Retailing at £39.99, the ergoPouch Cocoon Swaddle is designed to be easy to use and difficult to escape from. Marketed as a no-origami swaddle, it is recognised by the International Hip Dysplasia Institute as "hip-healthy" due to the fact no intricate, and potentially damaging, wrapping is required to get baby to feel as snug as they did in the womb.
What did we think?
As I said, I was nervous about using a large muslin or blanket to swaddle Felix and I had no experience of swaddling Dexter- we'd simply used sleep sacks with him. What I initially loved about the ergoPouch Cocoon Swaddle was the ease of being able to swaddle baby without the need for intricate wrapping.
With it currently being winter, we had opted for a 2.5 tog Cocoon Swaddle and the organic cotton filling was perfect for keeping Felix toasty warm in our room which averaged around 18C.
Related Post: Antipodes Merino Sleep Bag
It really was as simple as popping him in the ergoPouch Cocoon Swaddle and zipping him up, meaning no messing around at 2am to get the wrapping right. It was as easy as using a traditional sleep sack, with the added bonus of being able to keep baby's arms inside the bag, if you so wanted.
And that was my other favourite part of the Cocoon Swaddle. It comes with little poppers at the shoulders so you can choose to use it like a conventional sack once baby starts rolling or sooner if you like.
The Cocoon Swaddle also has two zips which helps with those late night nappy changes (how did I forget that baby poops after every feed?!) meaning you can simply unzip the bottom half and keep baby wrapped up at the top- genius!
Did it help Felix sleep?
We certainly saw a difference in Felix's sleep, although don't think for a minute that you're going to get a newborn to sleep through the night! Felix was a typical newborn in that he didn't want to be anywhere except the comfy, warm environment of the womb and being on one of us simulated that. The ergoPouch Cocoon Swaddle certainly helped him to feel more bundled up, warm and safe and it did help us get longer stretches of sleep, but only until he was due his next feed!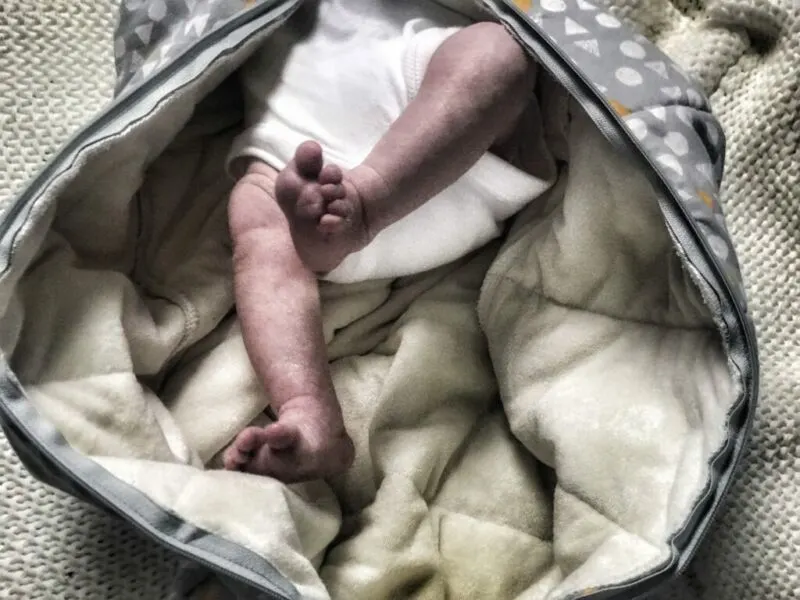 You can purchase your own ergoPouch Cocoon Swaddle from the ergoPouch website from £39.99. You can purchase togs between 0.2 and 2.5 and either ages 0-3 months or 3-12 months, depending on the age of your child and the temperature of your country.