I've found with both of my boys, that at around 8-10 months old, when weaning is established and you're offering three meals a day, it's fun to introduce a dessert to make each meal two courses instead of one. This usually coincides with baby's sleep regression and growth spurt so the extra calories can really help baby master all those new skills he's learning, like pulling himself up and cruising. Of course, you don't want desserts to be sugar laden, unhealthy treats – and they needn't be. Sugar free dessert options are plentiful and this list comprises of our favourite 20 baby led weaning dessert ideas that are healthy, nutritious and easy to make!
Enjoy!
1. Banana Pancakes
Image credit – littlegrazers.com
We usually offer pancakes of some sort for breakfast, but why not offer them as a dessert too? These simple banana pancakes use only two ingredients, take seconds to prepare and only a couple of minutes to cook. Yummy!
2. Baked Banana
Image credit – healthylittlefoodies.com
This recipe turns bananas into a lovely gooey mush and therefore may be difficult for younger baby led weaneing babies to hold them. It is however a great opportunity to practise with pre loaded spoons or for baby to try using a spoon himself if he's a little older.
3. Cloud Jellies
Image credit – kidgredients.com.au
These cloud jellies use gelatin which doesn't contain any added sugar or hidden nasties and the best part? The writer of the recipe says as well as gelatin being great for digestion and bone density, it also helps to aide sleep! Something us Mums need a lot more of, am I right?!
4. Baked Pears
Image credit – healthylittlefoodies.com
Just like the baked banana recipe above, this baked pear recipe creates yummy goey pears that can be enjoyed by baby without worrying it may be too tough on his little gums.
5. Sweet Potato Biscuits
Image credit – themessybunmum.co.uk
Who doesn't love a yummy biscuit? And I can definitely vouch that these sweet potato biscuits are super yummy and a firm favourite with both baby and toddler as either a snack or a quick dessert.
6. Baked Mango
Image credit – blwideas.com
Another baked fruit favourite. Mango is so sweet and juicy and is a lovely little treat for a baby led weaning dessert.
7. Sugar Free Flapjacks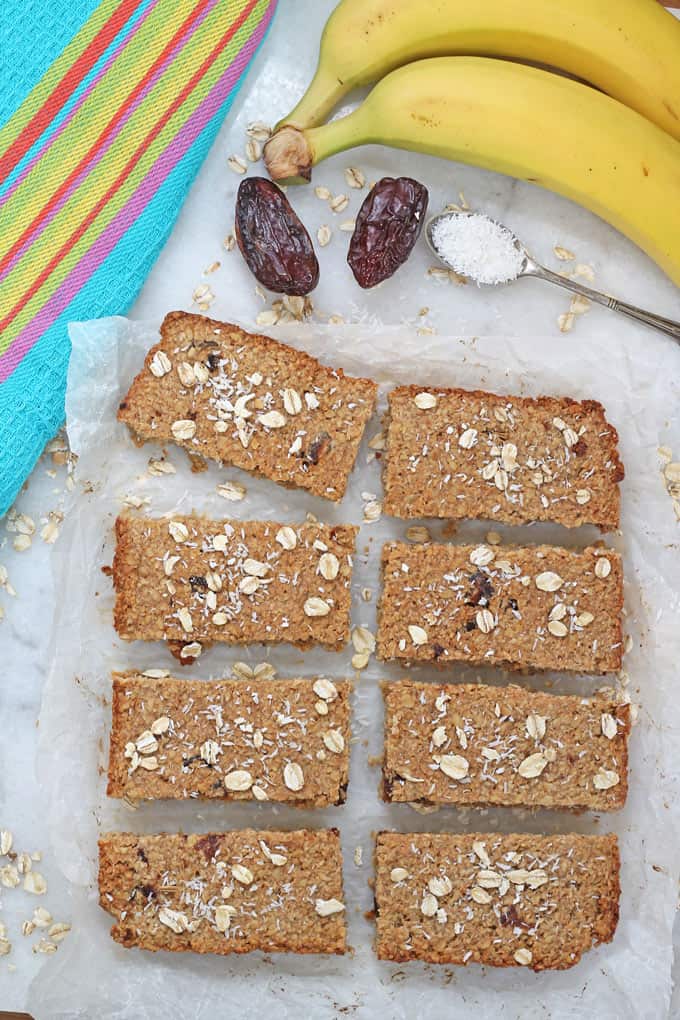 Image credit – myfussyeater.com
This recipe is super versatile and could work as a breakfast, a snack and of course as a yummy baby led weaning dessert. I love making a big batch of these sugar free flapjacks, but they never last long!
8. Avocado and Blueberry Mini Muffins
Image credit – babyfoode.com
Another recipe which can be batch cooked and double up as a baby led weaning dessert or as a snack on the go. Avocado and blueberry is the perfect combination and these muffins are to die for!
Find out how best to serve and cut baby led weaning avocado
9. Lemon Cake
Image credit – mummytodex.com
This baby led weaning cake uses coconut flour to create a gluten free baby led weaning dessert option that can be shared by the whole family. It's light and fluffy and contains no added sugar so can be enjoyed guilt free by everyone!
10. Sugar Free Custard
Image credit – littlebigh.com
Custard is one of those desserts fro my childhood that I look back on and think ewww. I don't know if it's because of yucky school dinners or terrible packet version of custard, but I really do not have fond memories. However, this sugar free recipe is a game changer when it comes to custard. None of the above memories apply and it can be enjoyed by everyone – baby included with a pre-loaded spoon.
11. Coconut Rice Pudding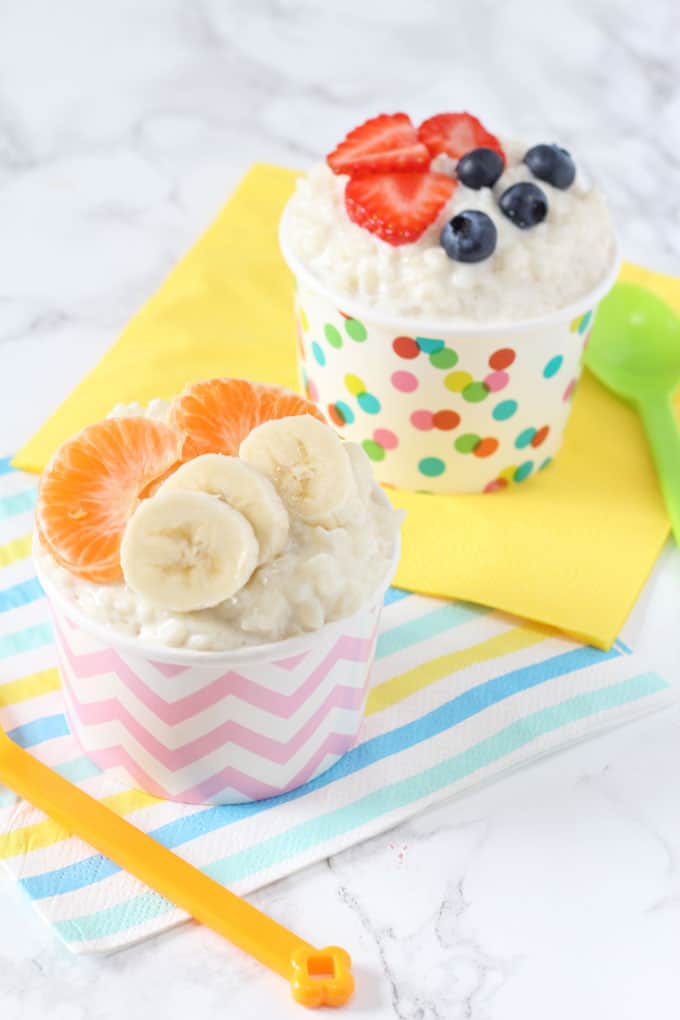 Image credit – myfussyeater.com
Homemade rice pudding is absolutely divine – even when you omit the sugar. I could literally eat the rice pudding I create from this recipe ALL DAY. Baby seems to love it too!
12. Berry and Coconut Chia Pudding
Image credit – babyledfeeding.com
Chia pudding is SO easy to make and it's another firm favourite of our little man. The berries and coconut complement each other well and create a tangy chia pudding packed full of nutrients for baby.
13. Frozen Yoghurt Bark
Image credit – mummytodex.com
This was one of the first ever desserts I offered to my first little boy when he was weaning and he loved it. It's causes so much less baby led weaning mess than offering pre loaded spoons containing yoghurt and it's super versatile too.
14. Apple Pudding
Image credit – weaningful.com
This apple pudding from Joanne over at Weaningful is so yummy – she has such a knack of creating hearty and delicious dessert options and this particular recipe does not disappoint. It goes great after Sunday dinner and I like to serve it alongside a bit of the aforementioned custard.
15. Chocolate Avocado Mousse
Image credit – babyledfeeding.com
Chocolate is a bit of a contentious issue among Mums, but I am okay with it in moderation. This mousse recipe is a particular favourite of my toddler's, but I let the baby have small tastes in moderation too. After all, it also contains avocado which is a super food as far as I'm concerned.
16. Blueberry and Apple Cake
Image credit – babyledfeeding.com
This recipe is actually for a 1st birthday smash cake, but it can easily be adapted to create a yummy cake for the whole family to enjoy in moderation as part of a weekend dessert. With no added sugar, it is literally guilt free cake!
17. Plum and Coconut Chai Pudding
Image credit – littlegrazers.com
Another yummy chia pudding recipe, this time using plums. Felix cannot get enough of this one.
18. Beetroot and Black Cherry Rice Pudding
Image credit – sneakyveg.com
A rice pudding with added beetroot? I am a huge fan of using beetroot in recipes (pancakes, pesto, waffles, eggy bread to name a few) but I'd never thought of getting it involved with a yummy rice pudding. The black cherry addition just completes the whole package!
19. Baked Apples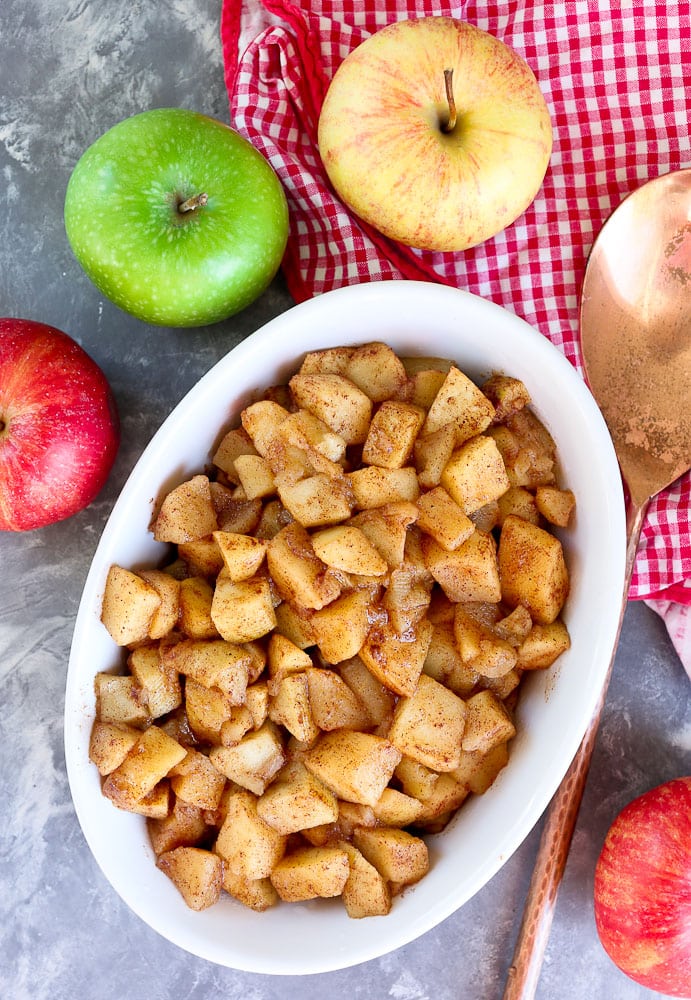 Image credit – happyhealthymama.com
A final baked fruit entry on this baby led weaning desserts list. Apple and cinnamon is the perfect combination in my humble opinion.
20. Apricot Snow Logs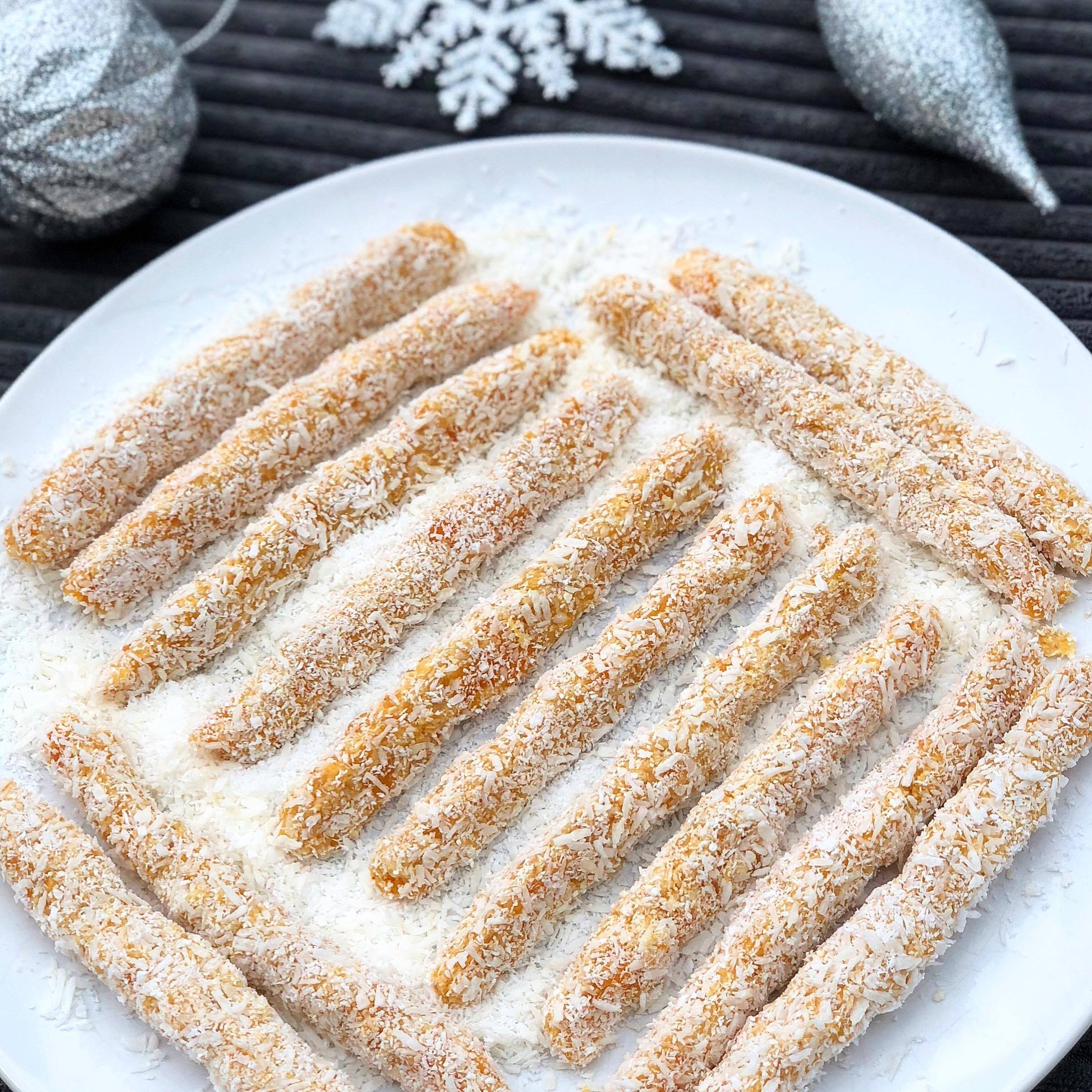 Image credit – babyledweaningideas.com
Finally we have these apricot snow logs using desiccated coconut to create the snow look. These can be rolled into balls or into long sausages for ease of holding. The best bit is they take only two hours to set in the fridge and require no cooking or baking! Hurrah!
I hope you enjoyed this post of our favourite baby led weaning dessert ideas. What is your favourite baby friendly dessert to offer during baby's lunch or dinner time? Do let me know in the comments and be sure to let me know if you try any of these delicious recipes!