Thinking of things to make for dinner when you're baby led weaning can be tough. Once you are in the thick of the baby led weaning process, only a couple of hours pass by before you're thinking, oh no, what can I make for the next meal?!
Luckily, this post is here to come to your rescue. With 20 baby led weaning dinner ideas there's something for every taste, every diet and every baby. These are our favourite recipes because the majority can be batch cooked; can be served to the whole family and are healthy and nutritious.
Enjoy!
1. Stuffed Shells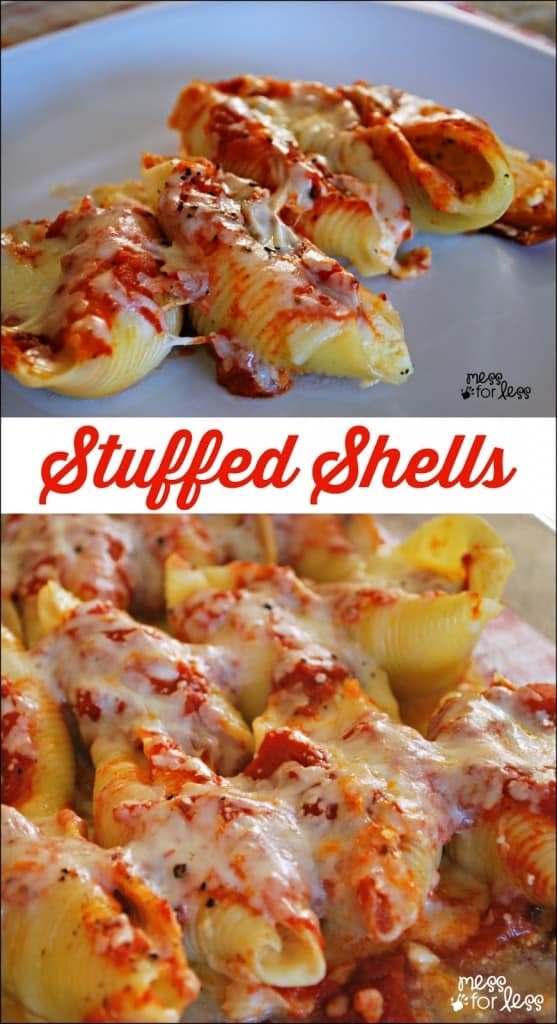 Image credit – messforless.net
We love offering pasta for dinner and these stuffed shells are easy for baby to hold and self feed and super quick to prepare.
2. Chicken Quesadillas
Image credit – babyledfeeding.com
Quesadillas are so versatile and a great way to introduce sandwiches to your little ones. This particular recipe uses chicken and cheese to make a gooey, moist wrap that baby will devour in an instant
3. Sweet Potato and Spinach Burgers
Image credit – mummytodex.com
These vegetarian sweet potato and spinach burgers are simple to create, can be batch cooked for your freezer stash and are delicious served alongside potato wedges or crunchy veg sticks. An absolute must add to the meal plan when it comes to baby led weaning dinner ideas.
Our favourite baby led weaning products
4. Creamy Tomato and Mozarella Risotto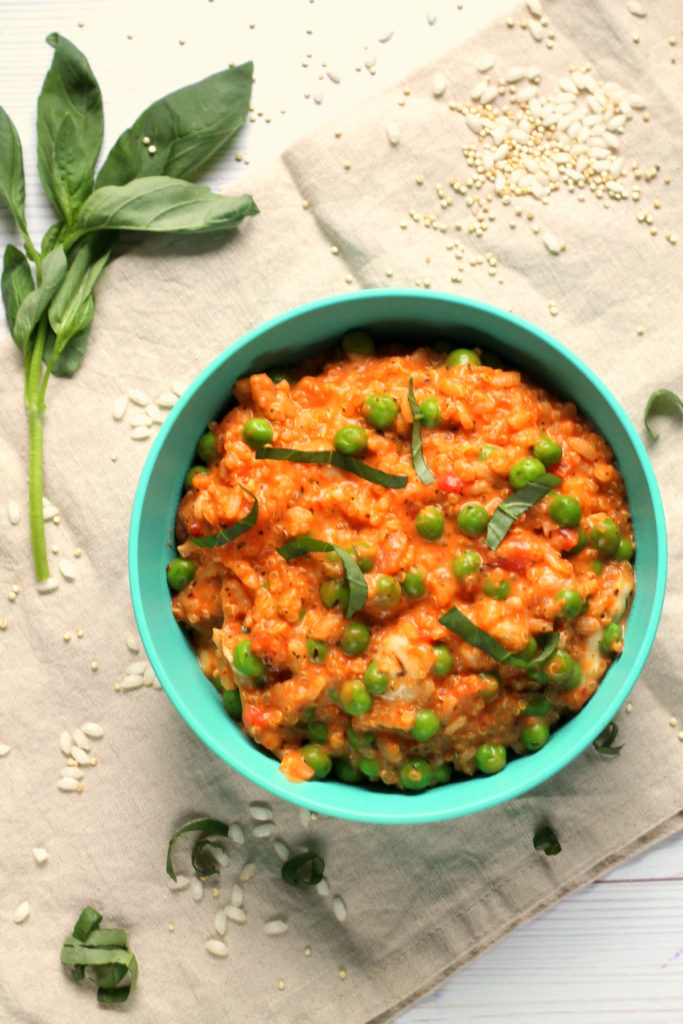 Image credit – happyveggiekitchen.com
Risotto is a firm favourite with our little guy, especially one as creamy and delicious as this fantastic recipe.
5. Baby Chicken Korma
Image credit – whirlybobble.com
Curry is absolutely one of my favourite dishes – I love how you can bung the ingredients in the slow cooker, or cook it on the hob. This lightly spiced recipe is the perfect introduction to curry for your hungry baby and the perfect baby led weaning dinner idea.
6. Broccoli and Cheddar Quinoa Cups
Image credit – hauteandhealthyliving.com
Another batch making favourite which is perfect for babies who can't use a spoon yet whilst combatting the baby led weaning mess quinoa makes if you serve it as is. The gooey cheese makes these quinoa cups super mouthwatering too!
7. Veggie Nuggets
Image credit – realmomnutrition.com
Veggie nuggets are a great finger food and this homemade recipe means you don't need to worry about the unhealthy aspect of store bought chicken nuggets. They go great with air fryer potato wedges and a side of sweetcorn.
8. Avocado Pasta

Image credit – damndelicious.net
Avocado can sometimes be a little bit slippery when you offer it as a finger food, so why not try this creamy avocado pasta which baby is sure to love! The best part? It takes less than 20 minutes to get it to your table!
Find out here how best to serve or cut baby led weaning avocado
9. Fish Fingers
Image credit – devonmama.com
Fish fingers are another convenience food that as a Mum you worry about offering, however this homemade recipe can alleviate all that guilt by creating yummy and healthy fish fingers your baby is sure to love.
10. Mini Chicken Pot Pies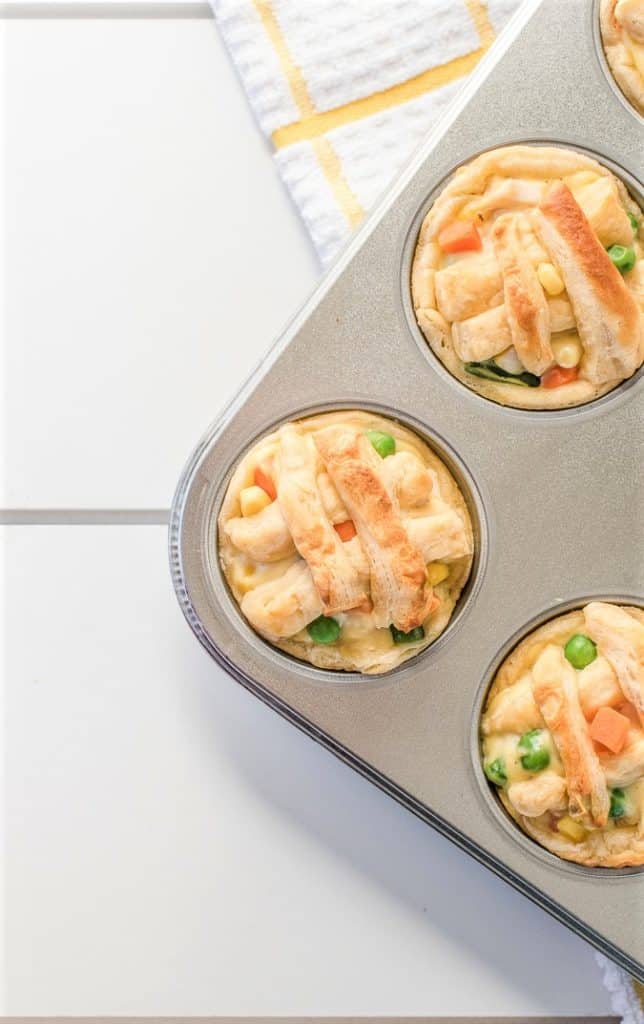 Image credit – charisseyu.com
These mini pot pies use only three ingredients to create simple finger food for your baby which can be prepared in advance for a yummy dinner alongside a family sized portion of chicken pie. These pies go great alongside a serving of broccoli or cauliflower and a dollop of mashed potato.
---
More baby led weaning recipe collections:
---
11. Cheesy Vegetable and Brown Rice Pot
Image credit – happyveggiekitchen.com
A firm favourite here as it's quick to make, incorporates lots of healthy ingredients and is the perfect sticky food to start learning how to a spoon with. Perfect for babies who are traditional weaning too!
12. Chicken and Leek Risotto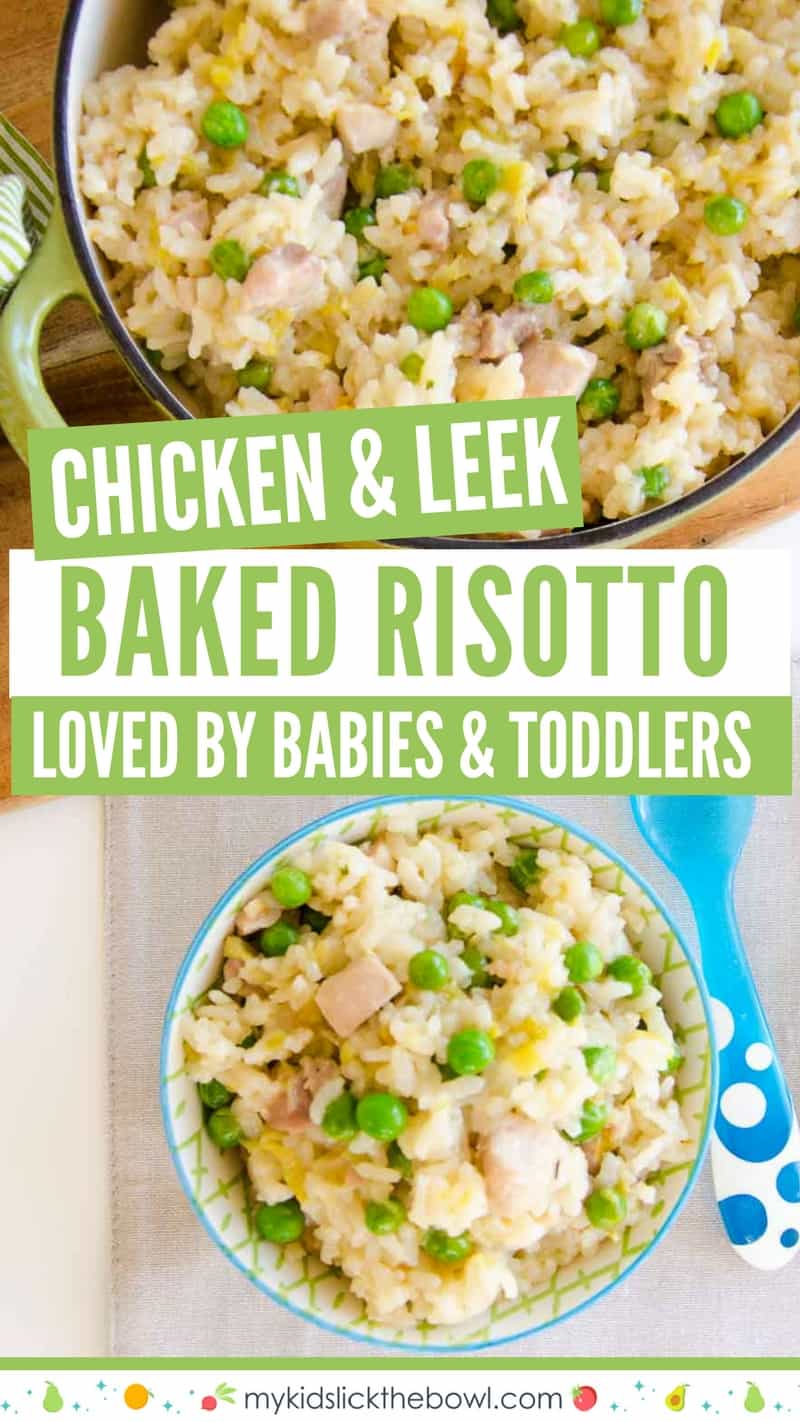 Image credit – mykidslickthebowl.com
Can you tell we are massive rice fans when it comes to baby led weaning dinner ideas? This baked risotto is easily adaptable which suits me as I am the kind of Mum who likes to find whatever's in the fridge and bung it all in!
13. Finger Food Summer Pesto Salad
Image credit – babyfoode.com
The perfect recipe for the warm summer months, this salad encourages the use of baby's pincer grip whilst providing a yummy and healthy meal.
14. Slow Cooker Beef Stew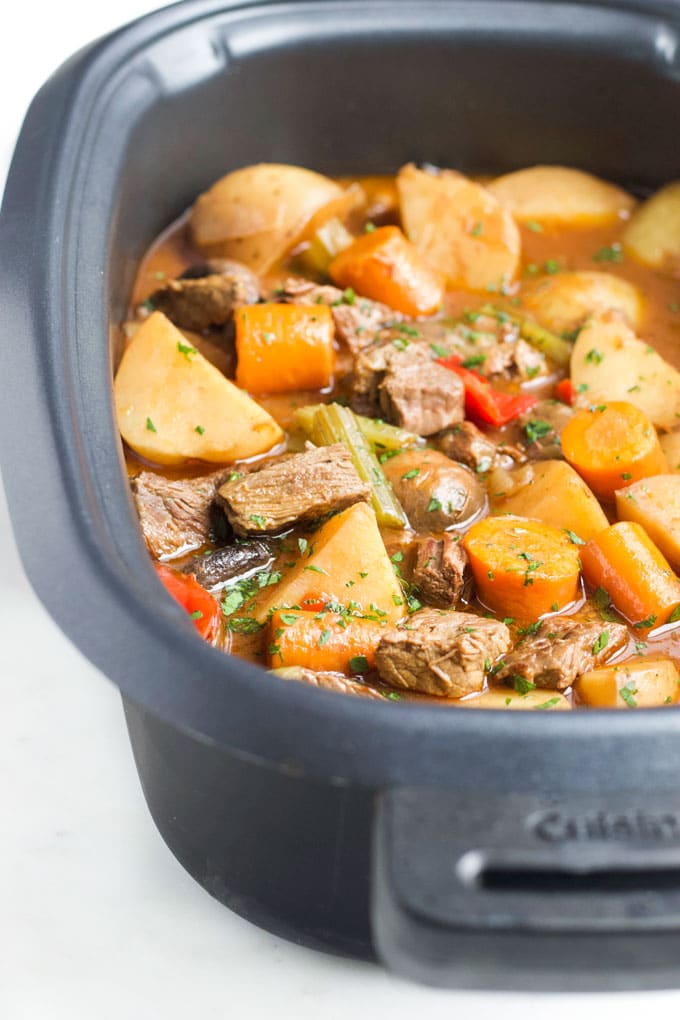 Image credit – healthylittlefoodies.com
There is nothing better during the cold winter months than a warming beef stew that you can lovingly prepare in your slow cooker and leave to braise all day long, filling you house full of those yummy stew smells. This recipe is baby friendly too!
15. Baby Friendly Turkey Stir Fry
Image credit – mummytodex.com
It's so important to us to introduce herbs and spices while baby is still weaning (nothing too spicy obviously!) so this Chinese style stir fry is one of our favourite family meals to share. Full of flavour and healthy too.
16. Red Lentil Meatballs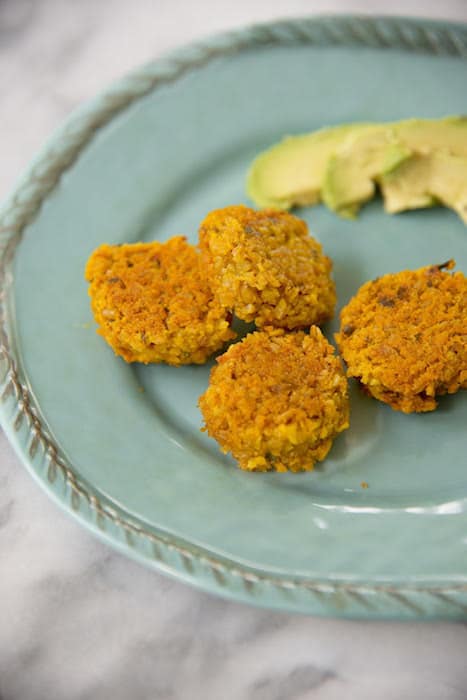 Image credit – jessicalevinson.com
Perfect alongside spaghetti in a tomato based sauce, or served on their own, these red lentil meatballs are the perfect alternative to beef based meatballs, especially if you are following a vegan diet.
17. Sweet Potato Pizzas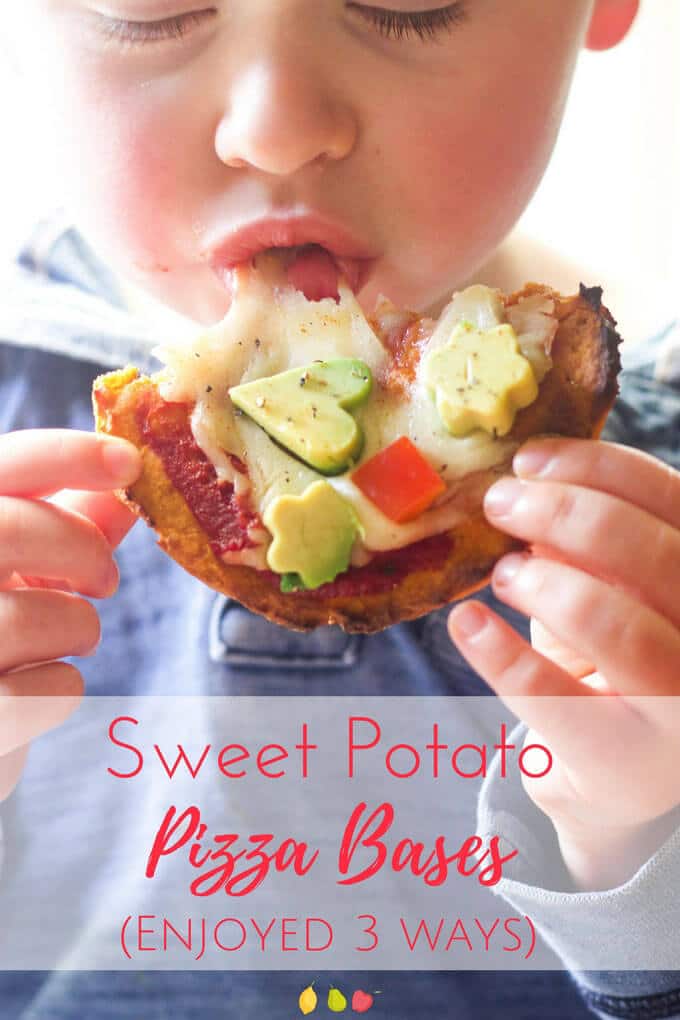 Image credit – healthylittlefoodies.com
We are massive pizza fiends in this household, but pizza isn't always the healthiest of choices. This sweet potato pizza base recipe means your pizza making will be super healthy without skimping on the deliciousness factor.
18. Butternut and Pumpkin Risotto
Image credit – mykidslickthebowl.com
Another delicious risotto recipe that can be shared with the whole family and especially perfect for the cooler autumn days as Halloween approaches. Deliciously creamy and packed full of nutrients. This is definitely a family favourite.
19. Mini Fish Pies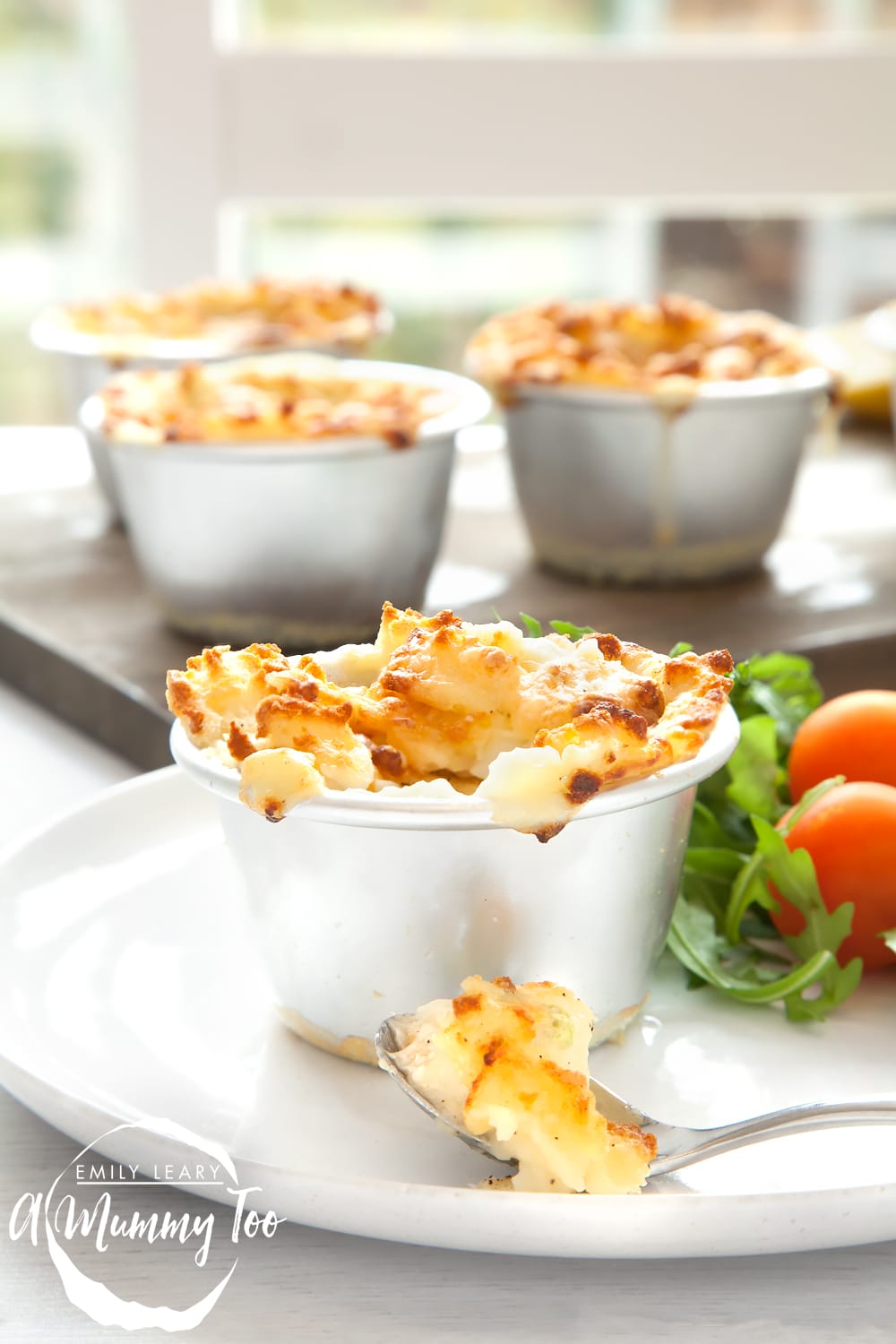 Image credit – amummytoo.co.uk
These yummy fish pies are a delicious way to incorporate fish into baby's diet and can be shared by the whole family too. Absolutely delicious and another simple yet clever recipe from Emily.
20. Cheesy Omelette
Image credit – gkfooddiary.com
Omelettes are the perfect meal when you need something quick, easy and totally unstressful. This cheesy omelette recipe ticks all of these boxes and can be adapted to add whatever veg you have lying around in your fridge for extra nutrients!
I hope you enjoyed this post of our favourite baby led weaning dinner ideas. What is your favourite baby friendly family meal to offer at dinner time? Do let me know in the comments and be sure to let me know if you try any of these delicious recipes!