Soup is one of my favourite meals to create for babies. Not only can you pack it full of nutritious veggies, but it's a great way for babies to practise using spoons or dipping bread into the bowl before bringing it to their mouths. Soups for babies are the best kind of meal!
Don't get me wrong, soup can be a MESSY business, but with the right baby led weaning equipment, like a good coverall bib and a splash mat, soup needn't be avoided.
Here are 21 of my favourite soups for babies…all of which are simple to make, can be batch prepared and will make a healthy and nutritious baby led weaning lunch or supper for Mama too.
1. Minestrone Soup for Babies
Image credit – devonmama.com
Fellow baby led weaning Mama Hayley created this yummy minestrone soup for her two littles and it's full of healthy veg whilst tasting delicious! Even my toddler can't get enough of this soup!
2. Vegetarian Lentil Soup
Image credit – yummytoddlerfood.com
Rich in iron and an excellent source of protein, lentils are a must-have food to offer babies. We love this vegetarian lentil soup for babies as it is so easy to make and a great way to up baby's iron levels once they hit six months old.
3. Baby's First Chicken Noodle Soup
Image credit – babyfoode.com
This chunky soup if a great way to introduce soup to your baby. As long as it is cool enough, you can offer it to baby as it is and they can simply pick the chunks out to feed themselves!
4. Broccoli Soup for Babies
Image credit – mummytodex.com
Nothing tastes better than broccoli and a strong cheese. This soup combines these two yummy ingredients to create a thick and luxurious soup which is perfect for the whole family.
5. Creamy Chicken Pasta Soup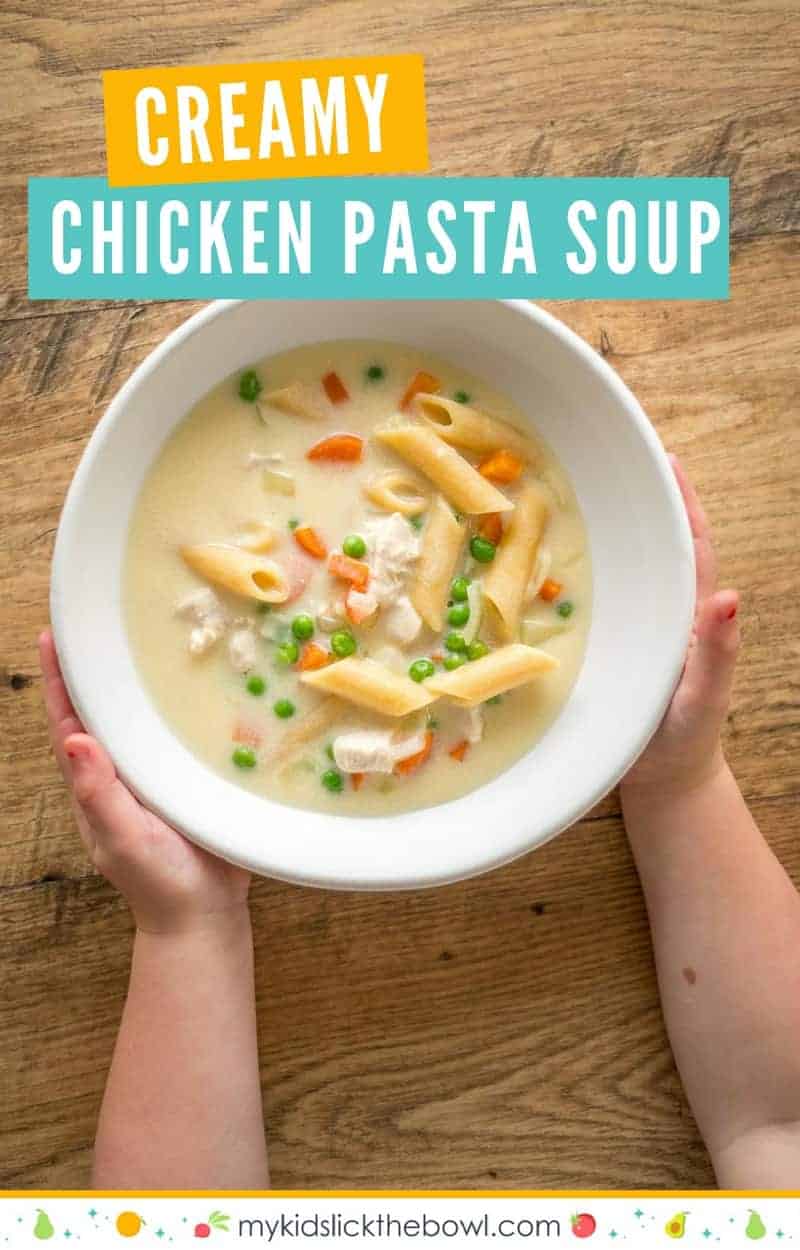 Image credit – mykidslickthebowl.com
This yummy soup is another chunky option for baby who can pick bits out and practise using their pincer grip.
6. Carrot Tomato Soup
Image credit – totsandmoms.com
Another batch making favourite which is perfect for babies who can't use a spoon yet whilst combating the baby led weaning mess that quinoa makes if you serve it as is. The gooey cheese makes these quinoa cups super mouthwatering too!
7. Butternut Squash and Apple Soup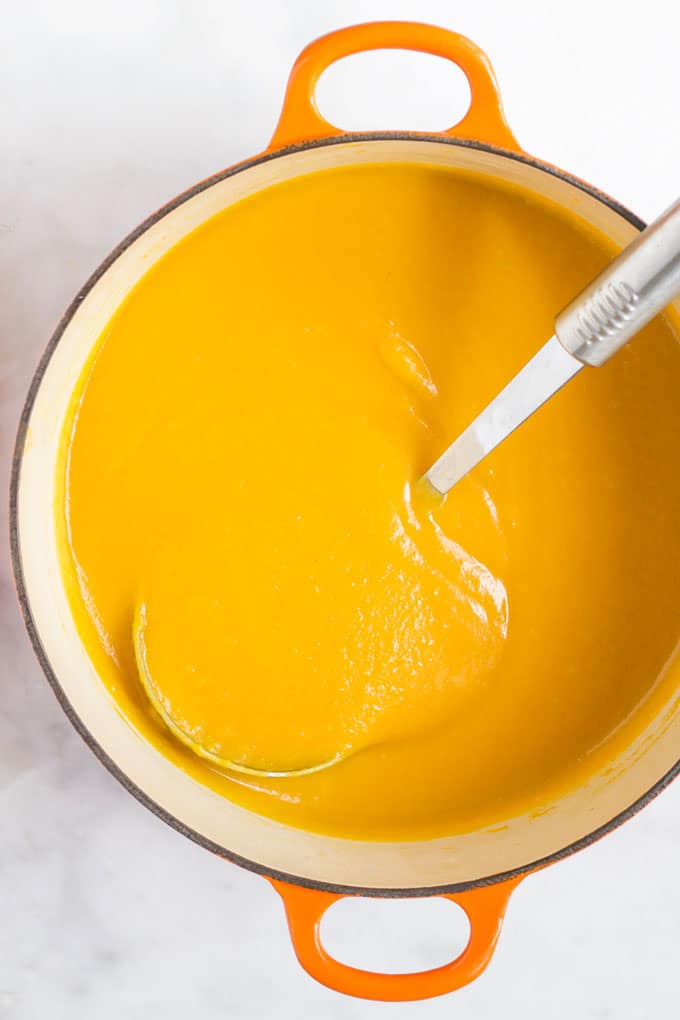 Image credit – healthylittlefoodies.com
The apple in this soup for babies, adds sweetness to the butternut squash and creates a yummy, yet healthy meal for your baby!
8. Leek and Potato Soups for Babies
Image credit – mummytodex.com
I love this recipe as the potato really thickens the soup making it perfect for babies. If you have an older baby who is starting to use cutlery, this is a great one to begin with! (We love use Doddl cutlery!)
9. Roasted Cauliflower Cheese Soups for Babies
Image credit – tastesofhomemade.com
There's something about cauliflower cheese that always gets me salivating, so getting the two ingredients together in a soup? I'm sold!
10. Dahl Spinach Soup for Babies
Image credit – yummytummyaarthi.com
A delicious and flavourful Indian soup for babies which will leave you wanting more!
11. One Pot Chicken Soup for Babies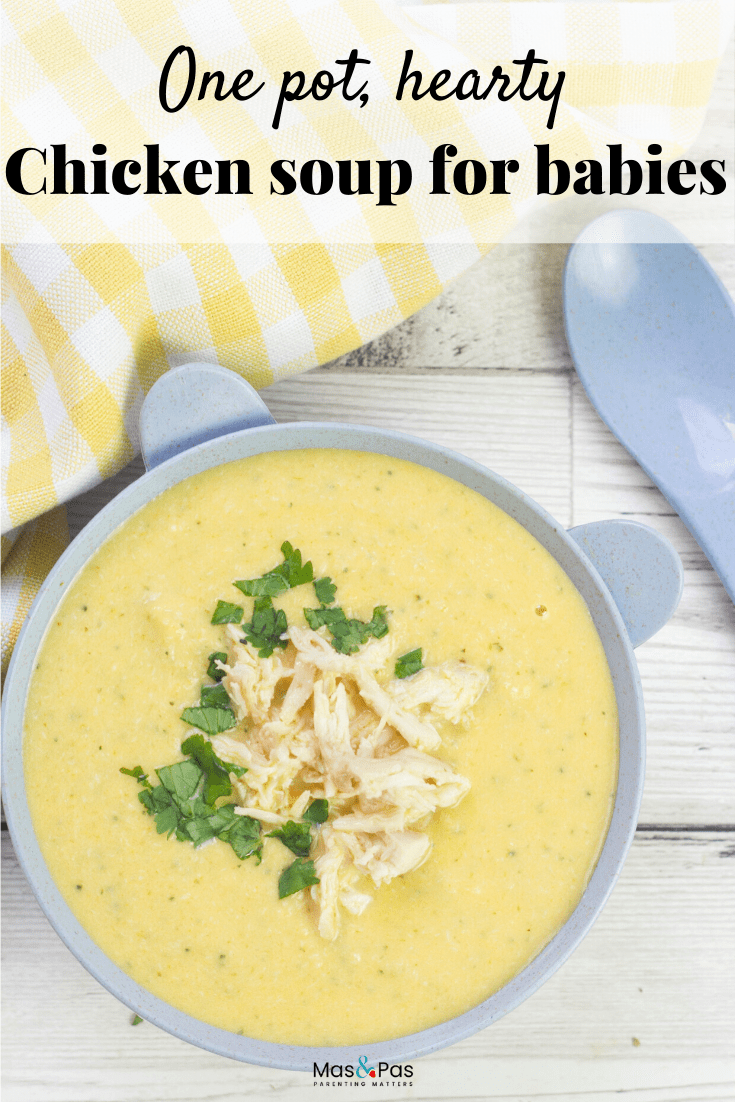 Image credit – masandpas.com
I always hate how much mess I make in the kitchen whenever I get down to cooking for the baby, so when I find one pot recipes, I always jump for joy! This soup is delicious to boot!
12. Roasted Parsnip Soup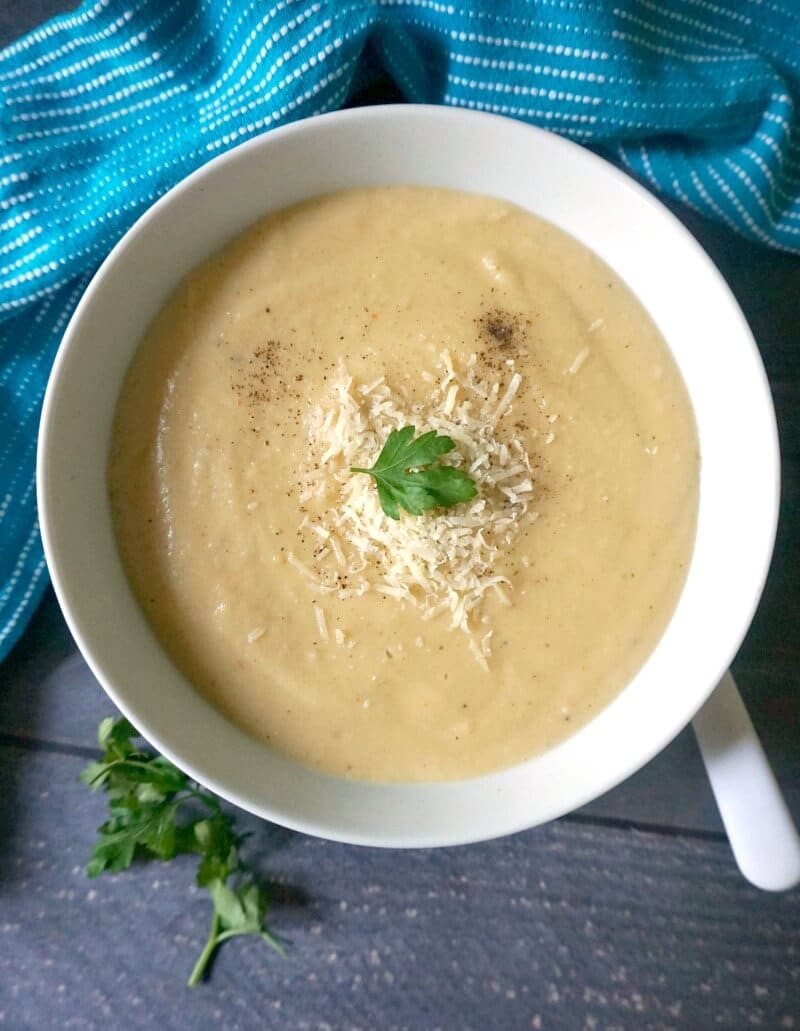 Image credit – mygorgeousrecipes.com
Got some parsnips left over from your roast dinner? Whizz them up into this parsnip soup and reduce your food waste whilst feeding baby a delicious, healthy soup!
13. Carrot Ginger Soups for Babies
Image credit – vegrecipesofindia.com
Ginger and carrot go together perfectly, as demonstrated by this delicious recipe. One of the finest soups for babies out there!
14. Curried Lentil Coconut Soup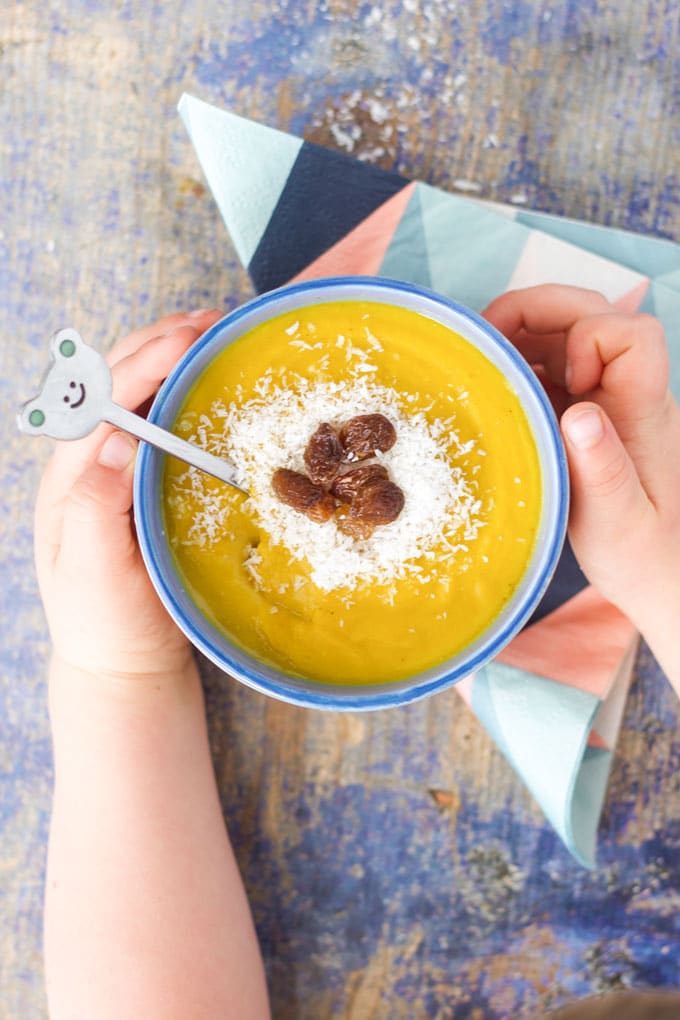 Image credit – healthylittlefoodies.com
Adding lentils to soups is a fab way of getting more protein into baby's diet and we love this curried lentil coconut soup. It's simply a taste explosion!
15. Quick Carrot & Coriander Soup
Image credit – mummytodex.com
This carrot and coriander soup is SO quick to prepare and makes the perfect baby led weaning lunch. The best part? There'll be plenty for Mum to enjoy too!
16. Creamy Spinach Soup
Image credit – totsandmoms.com
Spinach is definitely one of our favourite ingredients – we use it in pancakes, waffles, burgers and smoothies. Why not add it to your baby's soup? It's FULL of iron and super, duper healthy!
17. Easy Pumpkin Soups for Babies
Image credit – mylittlemoppet.com
Perfect if you're weaning during the fall and an excellent way to save waste when you've been carving Jack O' Lanterns. This recipe promises it is easy and it really is!
18. Pea and Mint Soup
Image credit – healthylittlefoodies.com
Not a huge fan of peas in this household, but the mint gives this pea soup a real kick. A great way to whizz up a quick meal with peas from the freezer too!
19. Healthy Sweetcorn Soups for Babies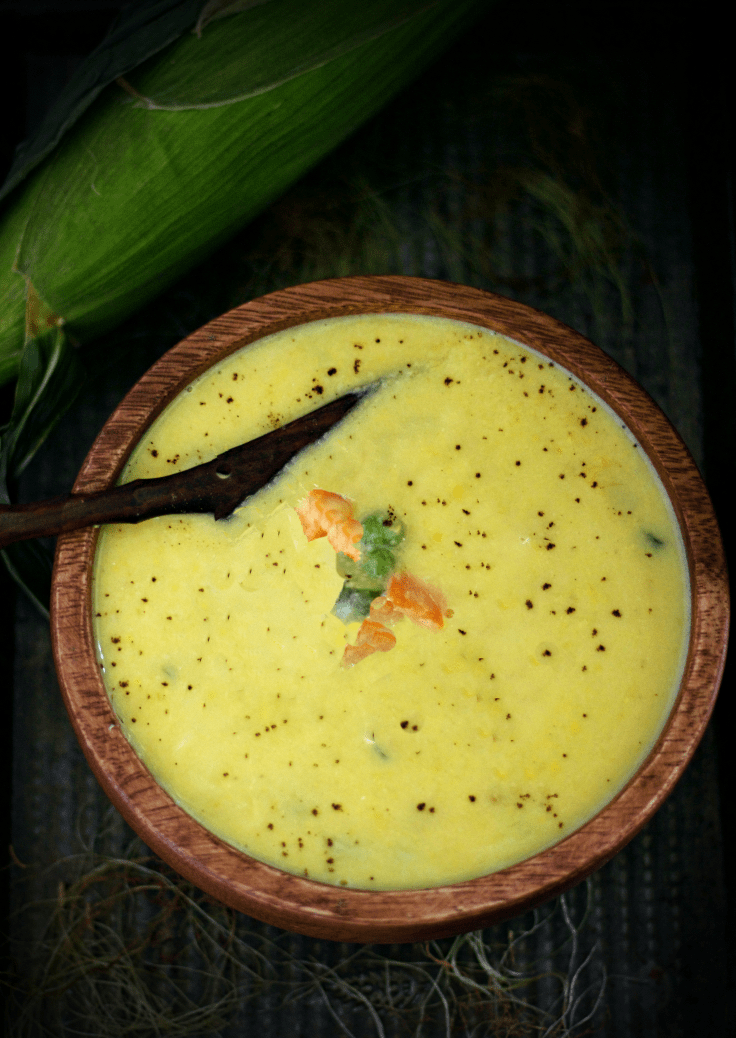 Image credit – spiceandflavors.com
Sweetcorn is another freezer staple for us, so this sweetcorn soup is yet another quick and easy meal for the kids.
20. Clear Veg Soups for Babies
Image credit – fforflavour.com
We couldn't leave out clear soup from our list of soups for babies. It just wouldn't be right!
21. Mixed Veg Soups for Babies
Image credit – gkfooddiary.com
The perfect recipe for a healthy and veg rich soup for your baby. Watch out for the orange stains though!
I hope you enjoyed this post of our favourite soups for babies. What is your favourite baby friendly soup to offer at meal time? Do let me know in the comments and be sure to let me know if you try any of these delicious recipes!